Confetti's are so much fun. They are full of color and the girls loves them. That's why while shopping around for some baking items I came across this jumbo confetti sprinkles and decided to make some cookies with them.
Look at them, how cute are they? They are adorable! Perfect for a girls party, or a tea party. Oh! I can just picture it!
Jumbo Confetti Sprinkles
Ingredients
1/4 cup Butter
1 package of Yellow Cake Mix
1 Egg
1 tablespoon Water
about 1 cup Jumbo Confetti Sprinkles
Directions
Preheat oven to 350 degrees.
Cut butter into cake mix and combine until mixture resembles coarse crumbs.
Stir in egg and water until well combined.
Shape dough into 1/2 inch balls.
Place the jumbo confetti sprinkles on a deep dish.
Press one side on the confetti.
Place about 2 inches apart on baking sheet.
Bake cookies for 9-10 minutes or until light golden.
Let cool for about 2 minutes on the cookie sheet before transferring.
Remove cookies and transfer to a wire rack to cool completely.
Enjoy and Share!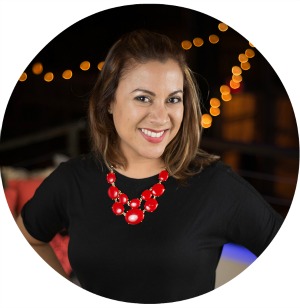 Hi there! I'm Wanda – the creator and author at My Sweet Zepol a healthy food, travel, and lifestyle blog. Passionate about food photography, food styling, entertaining and advocate about creating memories around the kitchen table. With a mission to create easy-to-make meals for the busy family.