One of the things I enjoy most about baking is taking one recipe and giving it a face lift, changing some of the ingredients and making it a whole new sweet (or dessert, or treat).
This time I took the Jumbo Confetti Sprinkles Cookies and added some semisweet chocolate to the center of each cookie and took the taste to an even special place. I love chocolate, can you tell? Most of my cookies have chocolate included!
Once the cookie is baked for 9-10 minutes or until puffed and nearly set remove from the oven. Add a chocolate melt in the center of the cookie and bake for an additional minute. I used Hershey's Chocolate Melts. Let them cool about 1 minute on the cookie sheet, then remove and place them in a wire rack to cool completely.
Enjoy and Share!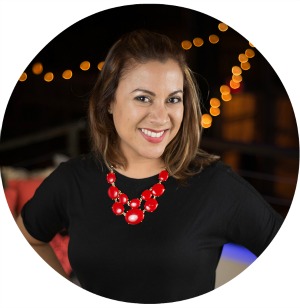 Hi there! I'm Wanda – the creator and author at My Sweet Zepol a healthy food, travel, and lifestyle blog. Passionate about food photography, food styling, entertaining and advocate about creating memories around the kitchen table. With a mission to create easy-to-make meals for the busy family.