This lemon streusel coffeecake has a very nice pound cake consistency with a very refreshing citrus flavor given by the lemon zest and lemon juice. I love it, because it's moist and has the perfect amount of sweetness. Perfect with an afternoon coffee or after any meal.
On Wednesdays my husband and I host a home group from our church and we are around eleven grown ups and two kids (at times we have guests and the number can go up quickly). We love our weekly encounters. After sharing the Sunday message and praying for one another we share some appetizers. Everyone brings something to share with the rest of the group, I am always the one that makes the sweets. 😉
Most of the time this amazing group of people participate as taste testers for my recipes.  They are so sweet and I just love them for that. A couple of weeks ago I made this Lemon Streusel Coffeecake for them to enjoy (taste) and we all loved it. It was so good that I want to share it with you too, so here is the recipe.
Lemon Streusel Coffeecake
Ingredients:
Streusel
3/4 cup All Purpose Flour
1/4 teaspoon ground cinnamon
1/4 teaspoon salt
1/2 cup light brown sugar
6 tablespoons butter (cold and cut into small pieces)
zest of 2 lemons
3/4 cup chopped pecans
Cake
2 cup All Purpose Flour
2 teaspoon baking powder
1/2 teaspoon salt
zest of 2 lemons
1 teaspoon ground cinnamon
1/2 cup butter (at room temperature)
1 cup sugar
3 eggs
1 cup sour cream
Glaze
1 tablespoon of fresh lemon juice
1/2 cup confectioner's sugar
Directions:
Preheat oven to 350 degrees. Grease a tube pan.
Prepare the streusel by mixing together the dry ingredients, add the cut the butter into small pieces and finally add in the lemon zest with the pecans. Set aside.
For the cake, sift the flour, baking powder, salt, lemon zest and cinnamon.
Cream the butter and sugar until light and fluffy.
Add the eggs one at a time. Then add the sour cream, into small batches.
Finally add the dry ingredients, until well incorporated. Don't over beat the batter.
Spoon half the batter into the prepared pan, sprinkle half the streusel mixture, pat just a bit and repeat with remaining batter mixture and topping with remaining streusel mixture.
Bake for about 40-45 minutes. Until a toothpick or cake tester comes out clean. When done let it cool completely.
While it cools you can go ahead and make the glaze. Stir in the lemon juice and confectioners sugar together and mix til you have a creamy consistency.
Once the lemon streusel coffeecake is completely cool turn it out onto a plate and drizzle the glaze over it.
Your most important step of them all is to cut it into pieces and taste it! Remember that quality control is very important. 😉
Can you tell we liked this lemon streusel coffeecake? Hope you get to make this coffeecake, and if you do bake it, please leave me a comment below. I love hearing from you!
Adapted from King Arthur Flour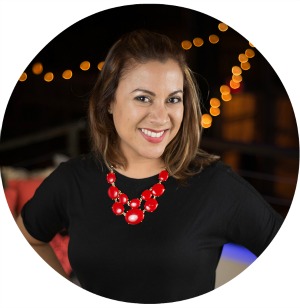 Hi there! I'm Wanda – the creator and author at My Sweet Zepol a healthy food, travel, and lifestyle blog. Passionate about food photography, food styling, entertaining and advocate about creating memories around the kitchen table. With a mission to create easy-to-make meals for the busy family.