My family and just made our first road trip. We are in the journey to create memories with the girls while they are still kids. Our oldest daughter is 10 years old and the baby (as we refer to her) is 5 years old. With her 6th birthday coming up soon (in a couple of weeks). Yay!!! Time goes by fast.
For our first road trip we decided to hit the road towards Savannah, Georgia; being that we are from Florida and the drive is about 4 hours (or so). That's a nice place for a road trip, don't you think?
But, we are not stopping there. We are hitting North Carolina too. Our friend from college lives there with his fiance and they have invited us to spend the weekend with them. Nice!
Now, I couldn't go on a road trip with my family and leave you all behind. To bring you all along I have prepare a post (or several posts) just for you. Here are some pictures I took from our first hours in town. Tomorrow I'll share more with you. If my energy permits! 😉
Welcome to Savannah, GA
Food Blogging for Dummies, a great choice to read and learn from (author: Kelly Senyei also found in Just a Taste) & my Canon in hand ready for a panoramic photo.
The first things we saw in Savannah were:
Historic River Street is a very popular street in Savannah (or the tourist place to be in Savannah). We walked the street up and down.
You can't go to Historic River Street and not go inside this candy store. We went inside two of them in the same street. The smell was intoxicating (in a good way). It was like being in a smaller version of Willy Wonka and the Chocolate Factory.
More candy:
(pictures by: Paloma Lopez)
As we saw, taffy is the most popular candy in the store. They had many flavors available and were making them constantly through out the day.
Historic River Street has many stores with pretty souvenirs to take back home with you, plus restaurants and bars where you can go and grab a bite. There are also some booths (or shacks) were you can buy tickets for some tours available. I just showed you the sweet pictures we took, but we have many other pictures that  may or may not bore you. They include some things we saw around the site. For now I want to give you just a pick of the trip, a tickle (or sor to speak) that may motivate you to start planning your next family road trip to Savannah, GA (or any other place of your choice).
A couple of nights where spent here:
Country Inns & Suites By Carlson was our hotel choice. We chose (Country Inns & Suites by Carlson) because of all the great reviews. After reading many and I mean many reviews of hotel options around the Historic Area of Savannah, GA it was no brainer that this was the best choice for us.
After a long ride to Savannah and having walked all the river side we where exhausted. We wanted to get to the hotel so bad and arriving to such a wonderful reception was perfect. The receptionist, Katie Starling, was so sweet and very hospitable. We believe in the importance of firsts impressions and this sweet southern girl just made our day.
We definitely recommend Country Inns & Suites by Carlson to all our family and friends that are looking into staying the night in beautiful and charming Savannah, Georgia.
Come back tomorrow for another part of our journey (our first family road trip).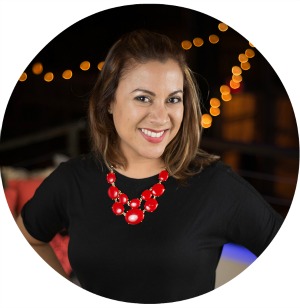 Hi there! I'm Wanda – the creator and author at My Sweet Zepol a healthy food, travel, and lifestyle blog. Passionate about food photography, food styling, entertaining and advocate about creating memories around the kitchen table. With a mission to create easy-to-make meals for the busy family.