Disclosure: We at MSZ love sharing good news with you and that's exactly what this post offers. Living smartly with the appliances you already love. We have been compensated in the form of a Best Buy gift card. While this post is sponsored all opinions and thoughts are as always our own.
I recently visited California for the non-other than to celebrate Mom 2.0's 10th Anniversary. Stayed in a stunning hotel, met amazing women, the got connected with the best brands a girl can ask for. I also had the opportunity to play with a few of the high-tech gadgets and appliances at the Best Buy Suite.
Did you know you can communicate and talk to the LG appliances? Now, this is a feature I can get behind! As a mom of two young girls; a teenager and a pre-teen I love knowing when the washer and dryer are done and my girls are launching on the couch with another device at hand and have forgotten about their chores. Happens every weekend. Distraction happens to everyone. Raise your hand if you've seen this image at your house before! I hear you. You're not alone!
Let's go back to this amazing appliances. If you have a smart assistant at home like the Google Home or Alexa, you already know what I'm talking about. With the help of these smart gadgets you can stay up-to-date and send a command. For example. You can tell your stove to turn off on its own. I love that! It's like having a mini chef or helper around the house. I bet you all will love an extra helper here and there too! Other examples are: telling your refrigerator; "Alexa, turn on ice plus for my party tonight" or the range; "Ok Google, how much time is left on the range." You already know my favorite, receiving a notification that the cycle has finished.
But wait, there's more… You can download an app called SmartThinQ. LG Smart Appliances are compatible with the SmartThinQ app and can be downloaded on Android and iOS. It's wifi and voice-enabled making it supper easy for you to check in on what's happening at any given moment with your appliances. You can be on the go, running errands, dropping off kids or at the pick-up line and still connect to your appliances back at home.
LG values our time and wants to make our lives simpler and Best Buy loves making it happen by bringing these appliances and gadgets to us. Like this LG InstaView Door-in-Door Refrigerator that I totally want to my birthday. Which is next month, just saying, because my husband is going to be reading this blog post. Who doesn't want a fridge that by knocking on its door you can see the inside? I'm telling, this post just keeps on getting better!
Our house is a two floor house and even shouting doesn't help. We find ourselves going up and down multiple times just to finish a task. Chore days are no fun, specially during the summer months when we have multiple house guests on and off and all we want it to be out and about enjoying the good weather. Who wants to be home worrying about house chores?No one, that's who! But, thanks to LG and Best Buy we don't have to. I'm all about making memories with family and friends and living in the most simplified possible way.
Now, all I want is an appliance make-over and all my dreams will come true! And Best Buy has an amazing deal! This great deal is going on from May 10, 2018 to July 11, 2018. Here's what it includes:
LG Ultimate Laundry Room Rebate
Purchase a qualifying laundry bundle and receive up to a $400 rebate
Summer Kitchen Bundle
Purchase a 4-piece Kitchen Bundle and receive up to $400 INSTANT rebate.  This offer applies to LG and LG Studio models
Last but not least, the offer covers both Memorial Day and Independence Day! Yes and yes!
Let me ask you; are you a Best Buy, LG, Google Home and/or Alexa fan? I am! Share with me on the comments below!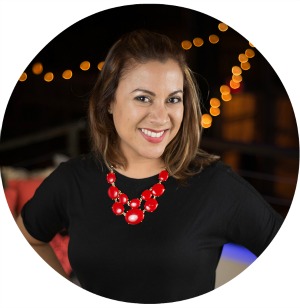 Hi there! I'm Wanda – the creator and author at My Sweet Zepol a healthy food, travel, and lifestyle blog. Passionate about food photography, food styling, entertaining and advocate about creating memories around the kitchen table. With a mission to create easy-to-make meals for the busy family.