Molasses cookies are one of those treats you may enjoy only during the holidays. At least I only bake them during the holiday season. There is sense of anticipation for which cookies will make it into our kitchen during the holidays. Which makes these molasses cookies even more special. Want to take them to another whole level? Try them as molasses ice cream sandwich cookies with a generous vanilla ice cream scoop.
Here's the cookie recipe and assembly instruction.
Molasses Ice Cream Sandwich Cookies
Molasses cookies are chewy with a nice spice aftertaste and when paired with vanilla ice cream it's perfection. Maybe an unexpected treat during the holiday season, but so amazing and worth the try!
Ingredients
Molasses Spice Cookies, (click for recipe, see the instructions section below)
Vanilla Ice Cream
Instructions
Make Molasses Spice Cookies according to instructions from a previous post, click on the link.
Once cookies have cooled, scoop vanilla ice cream and assemble between two molasses cookies making a sandwich cookie.
Simple, right? It's the perfect treat with a holiday cookie with fun twist.
Enjoy!
Tip: Assemble the sandwich cookies. If you are not enjoining them immediately, line the sandwich cookies on a cookie sheet, cover with cling wrap and place in the freezer. Or you can wrap each one individually with cling wrap and freeze for an easy grab and go snack.
Tell me, what is your favorite holiday cookie? Can you see it being turned into a sandwich cookie? Can't wait to read your answers.
Happy Holidays!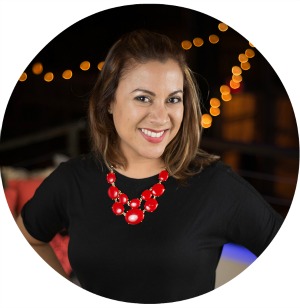 Hi there! I'm Wanda – the creator and author at My Sweet Zepol a healthy food, travel, and lifestyle blog. Passionate about food photography, food styling, entertaining and advocate about creating memories around the kitchen table. With a mission to create easy-to-make meals for the busy family.