Birthdays are one of those things I'm a sucker for. I'm not the kind of girl to take things for granted, specially birthdays! This post was a little over due, since my birthday was a couple of weeks ago, but I just had to share with you this amazing recipe. You can thank me later. 😉
My girls and hubby are a big part of my joy and on days like my birthday we have made it a tradition to be together no-matter what. Our calendars are always in sync (or synced) when it comes to birthdays in our household.
Normally I wouldn't bake myself a birthday cake, we always buy an ice cream cake from a good brand. This year I had saved a special recipe (that I intend on making more often, until I feel I perfected it to my liking). It's a chocolate delight in all its possibilities. If you don't believe me, then judge for yourself. Nutella and Devil's Chocolate Cake baked all in the same pan and at the same time. Drooling already? 😉
Nutella Cream Cheese and Chocolate Cake
Ingredients
Cake:
1 package of Devil's Food Chocolate Cake Mix
1 egg
1/2 cup of butter (melted)
Filling:
1 (8oz) package of cream cheese (softened)
1 cup Nutella
3 eggs
1 teaspoon vanilla
1/2 cup butter (melted)
16 oz powdered sugar
Directions
Preheat oven to 350 degrees.
Grease a round pan, 8 in (or 9 in) will do just fine.
Mix together the cake mix with the melted butter and egg until well incorporated.
Pour the mixture on the center of pan and spread evenly.
Beat the cream cheese and Nutella until creamy.
Stir in the eggs, butter and vanilla (use good vanilla as often as possible, it makes a huge difference).
Add the powder sugar very slowly until well incorporated.
Spread the Nutella mixture over the cake and bake for about 30- 40 minutes.
Until the sides are set and the center still jiggles.
Cool completely, then enjoy!
Note: I over baked and the cake tasted a bit burned. Even if it jiggles in the center a bit, trust me, take it out and let it cool before cutting into it!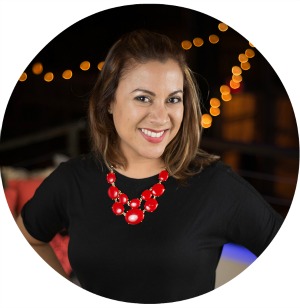 Hi there! I'm Wanda – the creator and author at My Sweet Zepol a healthy food, travel, and lifestyle blog. Passionate about food photography, food styling, entertaining and advocate about creating memories around the kitchen table. With a mission to create easy-to-make meals for the busy family.