Almonds are my go to snack on any given day. They don't only taste good on there own, but when you taste them with my twist on the sweet side you'll snack on almonds more often. I guarantee that!
Vanilla is the other main ingredient I use very often (if not on all my recipes). After using the same vanilla brand for years, my friend Katie from Katie's Cucina introduced me to a family owned company, Mannix Vanilla, that makes an amazing organic vanilla. Luckily for me they have a booth at a local Farmers Market near by.
As some of you know by now, my birthday was on the 13th of June and I kinda threw myself a small gathering party. Just us and our home group members (from church). It was that small, but so very special. I surprised them all with cake and party favors. That is where the almonds came into place.
My gift to you is the recipe of the amazing Vanilla Almonds which are perfect for snack time or to share as party favors.
Vanilla Almonds
Ingredients
1 egg white (beaten)
1 teaspoon pure vanilla extract (I used Mannix Vanilla)
4 cups almonds (whole or sliced)
3/4 cup sugar
1/4 teaspoon salt
1/2 teaspoon ground cinnamon
Directions
Preheat oven to 300 degrees.
Combine sugar, salt, and cinnamon in a bowl and set aside.
Beat the egg white with the vanilla extract until you have a frothy consistency.
Stir in the almonds until completely coated with egg white mixture.
Then add the sugar mixture and stir until every single almond is sugar coated.
Transfer them into a greased pan in a single layer. I ended up using two pans to get them all in a nice single layer.
Bake for about 20 minutes, then remove and cool in a parchment (or wax paper will work just fine).
Break into clusters. Enjoy & Share!
Note: You can half this recipe and make 2 cups instead of 4. I made the entire recipe and shared as party favors for my birthday.
Disclosure: This is not a sponsored post and I did not get payed  for using Mannix Vanilla. The mention of the vanilla is of personal preference as an ingredient I love to use. I only share my favorite brands here.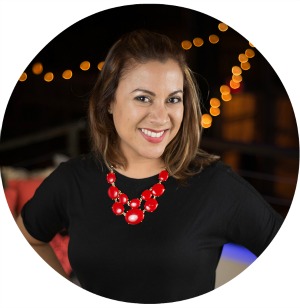 Hi there! I'm Wanda – the creator and author at My Sweet Zepol a healthy food, travel, and lifestyle blog. Passionate about food photography, food styling, entertaining and advocate about creating memories around the kitchen table. With a mission to create easy-to-make meals for the busy family.