As mentioned before my birthday was a couple of days ago and my idea this year was to keep it to myself. Since it was on a Wednesday and we had friends from our church (Home Group) over, I wanted to surprise them with my celebration instead. Thought it was sweet. 🙂
I don't normally bake a cake for myself, but this cake has nutella (a hazelnut spread) and chocolate cake in it. Had it saved for a special occasion, my birthday!
For the favors to give to every single one of our friends before they went home, I made some:
Vanilla nuts and Meringue Cookies in aqua and pink. Girly all the way!
My little girl gave a birthday present and I started to cry! I'm a real "sucker" mom! Take a look,
Thank you for joining me on my birthday celebration!
Recipes will be on the next post, during the weekend.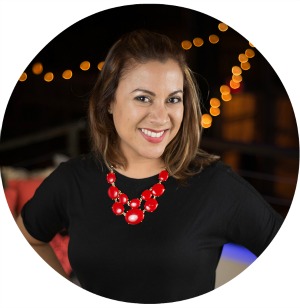 Hi there! I'm Wanda – the creator and author at My Sweet Zepol a healthy food, travel, and lifestyle blog. Passionate about food photography, food styling, entertaining and advocate about creating memories around the kitchen table. With a mission to create easy-to-make meals for the busy family.