Remember the Old Fashioned Peanut Butter cookies? Well this is an extra! The chocolate addition is to make me happy. Remember, I love chocolate.
The way this cookies turns out are just divine. They are chocolaty and just the right amount of peanut butter. I want you to enjoy this cookies and share with those close to you. This peanut butter chocolate cookies are also perfect to treat a neighbor with, you might just make a new friend, if you haven't already.
Peanut Butter Chocolate Cookies
Ingredients
1 1/2 cups All Purpose Flour
3/4 teaspoon Baking Soda
1/2 teaspoon Baking Powder
1/2 cup Sugar
1/2 cup Light Brown Sugar
1/2 cup Creamy Peanut Butter
1/2 cup Butter
1 Egg
About 4 dozen Milk Chocolate Drops (I used Hershey's Milk Chocolate Melts)
Additional granulated sugar
Directions
Preheat oven to 375 degrees.
In a medium bowl combine the flour, baking soda and baking powder together and set aside.
In a larger bowl or mixer, cream together the sugars, peanut butter and butter until smooth.
Add in the egg, until well incorporated.
Remember the additional sugar, add it in a small bowl.
Shape the dough into 1 inch balls. I use the small ice cream scoop. Roll balls in the granulated sugar.
Place on ungreased  cookie sheet, about 2 inches apart.
Bake 8 to 10 minutes or until edges are light brown, (I baked them for 8 minutes).
Remove the cookie sheet from the oven and quickly place a milk chocolate drop in the center of the cookie, place back in the oven for an additional minute (1  minute). This step will help the chocolate to melt beautifully.
Place on a wire rack and let cool completely.
Makes from 4 to 5 dozen cookies.
Enjoy and Share!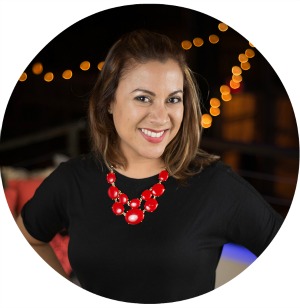 Hi there! I'm Wanda – the creator and author at My Sweet Zepol a healthy food, travel, and lifestyle blog. Passionate about food photography, food styling, entertaining and advocate about creating memories around the kitchen table. With a mission to create easy-to-make meals for the busy family.