If I had to describe this cookies I would say they are very buttery and nutty. Oh, they are so good with a cold glass of milk!
This cookies would have been prettier if rolled out and shaped into a sea shell or something sea related. Even though I love baking cookies, there is something I am not good at and that is rolling cookie dough and using a cookie cutter. You'll be surprise of all the cookie cutters I own. About fifty. But, baking cookies that require using a cookie cutter is not my strong. It's just doesn't come natural to me. But, I can make pretend this Pecan Sandies looks like sand dollars, hand shaped sand dollars that is.
Pecan Sandies
Ingredients
2 1/4 cups All Purpose Flour
1/2 cup Pecans
1/4 teaspoon Salt
3/4 cup Butter
3/4 cup Confectioners Sugar
1/4 cup Light Brown Sugar
1 Egg
1 1/2 teaspoon Vanilla Extract
Directions
Preheat oven to 350 degrees.
In a medium bowl combine the flour, pecans (chopped and lightly toasted) and salt. Set aside.
In a larger bowl, cream butter, confectioners sugar and light brown sugar together until fluffy.
Add the egg and vanilla extract.
Slowly add in the flour mixture until it forms a soft dough.
Divide dough and refrigerate for at least 30 minutes or overnight. I like making two disks of dough.
After that you can either roll the dough and use a cookie cutter (of your choice) or make 1 inch balls flatten them with your hands and place on a cookie sheet.
Bake for 8-10 minutes or until bottoms are lightly browned.
Transfer to a wire rack to cool.
Makes about 2 1/2 dozen cookies.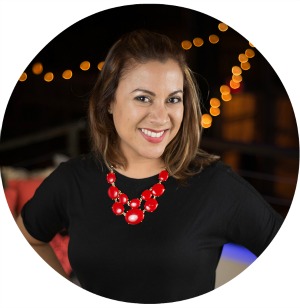 Hi there! I'm Wanda – the creator and author at My Sweet Zepol a healthy food, travel, and lifestyle blog. Passionate about food photography, food styling, entertaining and advocate about creating memories around the kitchen table. With a mission to create easy-to-make meals for the busy family.