Today my husband and I are celebrating our wedding anniversary and I wanted to bake something special. This cookies are not only easy to make, but they also pack two of my favorite flavors…chocolate and coffee.
Love the crunchy part too. I would try topping them with a coarse sugar instead the next time I bake them. I have a feeling that would make a difference.
This Mocha Crunch Cookies works wonders for an afternoon pick me up. Coffee and chocolate in one bite, that sounds like a great afternoon treat to me! Or a great way to celebrate an anniversary. Enjoy this cookies and share some too!
Mocha Crunch Cookies
Ingredients
1 3/4 cups All Purpose Flour
2 tablespoons Instant Coffee granules
1/4 teaspoon Baking Powder
1/4 teaspoon Baking Soda
1/4 teaspoon Salt
1/2 cup Butter
1/4 cup Vegetable Shortening
1/2 cup Sugar (plus 2 tablespoons for later)
1/2 cup Light Brown Sugar
1 Egg Yolk
1 1/2 teaspoon Vanilla Extract
2 cups Semisweet Chocolate Chips
Directions
Preheat oven to 375 degrees.
In a medium bowl combine in the flour, instant coffee, baking powder, baking soda and salt.
In another bowl cream butter, shortening, 1/2 cup sugar and brown sugar until smooth.
Add egg yolk and vanilla.
Slowly mix in the dry ingredients until a soft dough forms.
Mix in the chocolate chips.
Shape dough into 1 inch balls and place on cookie sheet about 2 inches apart to allow space for spreading during cooking time.
Flatten cookies with the bottom of a glass dipped in remaining 2 tablespoons of sugar.
Bake for 10-12 minutes or until edges are lightly golden.
Transfer cookies to a wire rack and allow to cool completely.
Makes about 4 dozen cookies.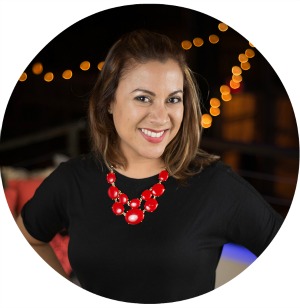 Hi there! I'm Wanda – the creator and author at My Sweet Zepol a healthy food, travel, and lifestyle blog. Passionate about food photography, food styling, entertaining and advocate about creating memories around the kitchen table. With a mission to create easy-to-make meals for the busy family.