Wow! I hadn't made Snickerdoodles in ages. Let's just say that the last time I made Snickerdoodles was around the time I didn't photograph food or even blogged about it.
Snickerdoodles
Ingredients
2 1/2 cups All Purpose Flour
1/2 teaspoon Ground Cinnamon (plus, 1 teaspoon for later)
1 teaspoon Cream of Tartar
1 teaspoon Baking Soda
1/4 teaspoon Salt
1 cup Butter
1 1/4 cup Sugar (plus, 1/4 cup for later)
2 Eggs
1 teaspoon Vanilla Extract
Directions
Preheat oven to 400 degrees.
In a medium bowl combine the flour, 1/2 teaspoon of cinnamon, cream of tartar, baking soda and salt. Set aside.
In a larger bowl cream together the butter and sugar until light and fluffy.
Add eggs and vanilla, beat until smooth.
Add dry ingredients to creamed mixture until soft dough forms.
Using a small bowl or plate mix in the remaining 1/4 cup of sugar and 1 teaspoon of cinnamon.
Shape dough into 1 inch balls and roll in the sugar mixture.
Place on a cookie sheet about 1-2 inches apart to give some space for spreading while baking.
Bake for 9-10 minutes, until bottoms are lightly browned.
Transfer cookies to a wire rack and allow to cool completely.
Makes about 4 dozens
Enjoy and Share this sweet and cinnamon flavored cookies!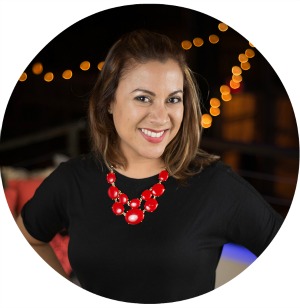 Hi there! I'm Wanda – the creator and author at My Sweet Zepol a healthy food, travel, and lifestyle blog. Passionate about food photography, food styling, entertaining and advocate about creating memories around the kitchen table. With a mission to create easy-to-make meals for the busy family.