One of the most nerve racking moments about joining a cookie swap is the thought of, "Would they love my cookies?, Would they eat them? or Would they hate them and throw them in the trash?". But, the purpose behind the cookie swap is bigger than that fear. Read more about the beautiful purpose behind The Great Food Bloggers Cookie Swap 2013.
For me there is another special reason, meeting amazing food bloggers that I may have never met if not being thanks to this great cookie swap. Every year I meet new bloggers and they become friends. Let me introduce you to my new friends, my 2013 matches!
I sent a dozen (each) of Almond Snow Cookies to three special ladies. They are, Becca from Crumbs and Chaos, LeAndra from Love and Flour and Ashley from Savvy Table. Please, go and visit them, they have beautiful blogs.
Then I received cookies from three other great food blogger matches. A dozen from each. Connie from Urban Bakes sent me Chinese Five-Spice Almond Cookies, Melissa from Brooklyn Locavore sent me Rosemary Lavender Shortbread and Ausra from Vaikai ir Vanile sent me Double Chocolate Sandwich Cookies with a White Chocolate Ganache filling. Pay them a visit and get the recipe to their amazing cookies!
While I was sending my packages in our local postal shop I learned that the owner was celebrating her birthday that same day. As soon as I got home I prepared a tin with some of the cookies I received my mail and some of my own cookies and made her a package. A very humble and sweet birthday present with a card including the name of each cookie and the senders blog information in case she wanted to search for the recipe.
Cookies are special enough to bake, eat, receive as they are to share. It is a blessing to be able to pay attention to details like someones birthday and be able to share some cookie love with them. I am a very blessed girl and I love to share some blessing back.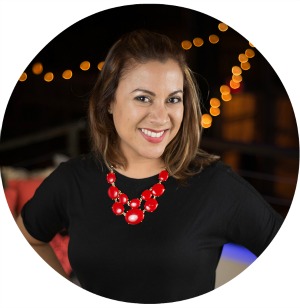 Hi there! I'm Wanda – the creator and author at My Sweet Zepol a healthy food, travel, and lifestyle blog. Passionate about food photography, food styling, entertaining and advocate about creating memories around the kitchen table. With a mission to create easy-to-make meals for the busy family.