Yogurt bowls have become a popular item in the homes of many. Or the Instagram feed of many. The truth is that you have been enjoying yogurt bowls even before it became the most photographed food of this time.
A couple of weeks ago I had the pleasure to attend a bloggers event hosted by Sunday Supper, Cabot Cheese, Florida Milk and Divine Chocolate USA that took place in East End Market in no other than my home town, Orlando. We enjoyed a delicious breakfast with the most beautiful fresh fruits, granola, a variety of chocolates, yogurt and the smoothest coffee you could ever imagine. It was a wonderful day. I'll share more about this wonderful brands on other posts. For now, let me just say that they awakened my love for yogurt and inspired me to create this pineapple tropical Greek yogurt bowl.
Yogurt bowls are so versatile. A yogurt bowl can be topped with endless combinations of ingredients. Like granola, toasted nuts, fresh fruits, seeds, chocolate and lots more. Here's the recipe with some of my favorite ingredients. Fresh fruit, toasted nuts, seeds, a drizzle of honey. Oh yeah!
Pineapple Tropical Greek Yogurt Bowls
Yield: 4 servings

Prep Time: 5 minutes

Total Time: 5 minutes

Greek yogurt topped with fresh pineapple, toasted pistachios, flax seeds and a drizzle of honey is the perfect welcome to Spring. Very tropical, bright and flavorful. All while enjoying a healthy bowl, any time of the day!
Ingredients
2 cups Pistachios
4 cups Cabot Greek Low Fat Yogurt, vanilla flavor
2 cups Pinapples, fresh, chopped
4 teaspoons Flax Seeds
4 teaspoons Honey
Instructions
In a small skillet toast pistachios on low heat, stirring until fragrant. About 2 minutes. Remove from heat, set aside.
Divide the yogurt between 4 bowls.
Top, evenly, with chopped pineapple, flax seeds, toasted pistachios and top with a drizzle of honey.
Enjoy!
Nutrition Information:
Yield: 4 Serving Size: 1
Amount Per Serving: Calories: 615Total Fat: 32gSaturated Fat: 5gTrans Fat: 0gUnsaturated Fat: 25gCholesterol: 11mgSodium: 385mgCarbohydrates: 66gFiber: 7gSugar: 53gProtein: 23g

My daughters have shown a love for yogurt and each one of them have their favorite toppings. They have a container where they, each, make a personalized yogurt bowl to enjoy as their school lunch. We go by Cabot Greek Low Fat yogurt containers like "no ones business". That means, really fast. I think, that's what that saying means. Either way, that's how fast we empty out a yogurt container. Let's just say that if you come for a visit you may be getting a yogurt bowl or a yogurt parfait.
Share with me, what are your favorite toppings to enjoy yogurt with?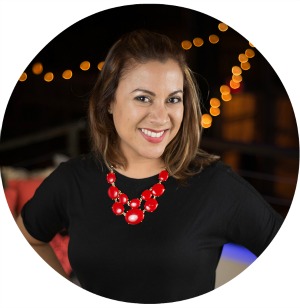 Hi there! I'm Wanda – the creator and author at My Sweet Zepol a healthy food, travel, and lifestyle blog. Passionate about food photography, food styling, entertaining and advocate about creating memories around the kitchen table. With a mission to create easy-to-make meals for the busy family.