My mom made a fabulous tuna dish that I have been craving for a long time. She is in Puerto Rico so enjoying a meal from her takes some planning and an airplane ticket. I can't wait to have her over so she can make this tuna dish for me, but in the mean time I can make it at home for my family. Sriracha tuna stuffed avocados is the best and healthy recipe for any busy weeknight meal. Creamy, spicy and packed with flavor.
I suppose you would call it a tuna casserole. She called it a tune stew. She made it on a pot with potatoes, peppers, tomato, carrots, garlic and other seasonings. Served with rice or root vegetables on the side. I will be serving my take on her tuna stew a little differently, it will be served inside an avocado. Making the avocado a bowl for the tuna. Something like a Tuna Avocado Bowl. Plus, I am adding an ingredient that will take this delicious chicken of the sea to a whole new level of goodness, Sriracha! I added sriracha as an ingredient in the recipe and topped some of the avocado bowls with a teaspoon of sriracha sauce for those of us that wants more of that spicy flavor.
This new take on my moms recipe is not only going to look beautiful when served, making it perfect as an entertaining meal, but it also tastes amazing and everyone in my home loves it. A healthier version indeed. Which makes me even happier.
Sriracha Tuna Stuffed Avocados
Yield: 4 servings

Cook Time: 10 minutes

Total Time: 10 minutes

Sriracha gives the tuna the perfect touch of heat while still keeping the essence of this beloved chicken of the sea. What better way to serve it than on an avocado bowl and a side of your preference. Healthy dish that takes only minutes to prepare.
Ingredients
1 tablespoon Olive Oil
1 small Onion, or 1/2 a medium size onion
2 tablespoons Roasted Red Peppers
2 tablespoons Sundried Tomatoes
1 Carrot, diced
1 Potato, diced
2 cloves Garlic, minced
2 5oz) cans Tuna Fish
1 tablespoon Sriracha Sauce
Salt and Pepper, to taste
Instructions
Heat olive oil in medium heat in a saucepan or a skillet.
Saute the onion, roasted red peppers, sundried tomato, carrot, and potato for about 10 minutes or until it starts to soften a bit.
Add the garlic, stir for a minute or two.
Add the tuna fish and sriracha sauce.
Mix, taste, and add the salt and ground pepper to taste.
Remove from the heat and let it cool for about 5 minutes before serving on the avocado bowls.
Serve, add any side if you wish and enjoy
Ready for seconds? Grab the recipe and lets make some more. Share with me what's your favorite way to eat tuna fish, (or chicken of the sea)? In a salad, as a sandwich, casserole, dips, or some other way I haven't mentioned here?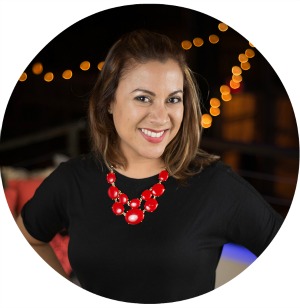 Hi there! I'm Wanda – the creator and author at My Sweet Zepol a healthy food, travel, and lifestyle blog. Passionate about food photography, food styling, entertaining and advocate about creating memories around the kitchen table. With a mission to create easy-to-make meals for the busy family.