If you have visited Celebration in Florida during the holidays to see the magical snow falling and you thought Celebration was a great place to go with the family and enjoy a great time, you where right. But, you haven't seen it all. You must check out the restaurant inside the Meliá Orlando Suite Hotel; 360 American Bistro & Bar. A delicious combination of classic French Mediterranean and American favorite dishes. The restaurant, located inside the Meliá Orlando Suite Hotel, reopened recently following a renovation and menu revamp. 360 American Bistro & Bar caters to anyone's meeting point; business or leisure by offering a complete food & beverage program that reach anyone's taste.
Meliá Orlando Suite Hotel, reopened recently following a renovation and menu revamp. Originally called Fuego, the restaurant first served Peruvian cuisine. With renovations in line for the entire hotel, they wanted to bring something different for the restaurant.
"We had a classic restaurant before," said Franco Pedone, general manager of the hotel. "Now we have a down to earth (restaurant)."
Head Chef Moya and his team brought some of amazing menu items to life. It's a combination of the elegance of a traditional French Mediterranean & American heritage cuisine with the everyday aesthetic of a casual neighborhood restaurant. A restaurant for all to enjoy.
From appetizers to desserts, 360 uses their open flame wood stone pizza oven to cook their dishes to perfection.
360 Gorgonzola Pear and Balsamic Pizza is made up of caramelized pears, dolce gorgonzola cheese and soppressata with a white sauce and a balsamic reduction drizzled and fresh rosemary. The combination of flavors is out of this world. This is hands down my favorite pizza ever and I have a feeling it will become your favorite too.
Margarita Pizza consists of locally sourced fresh mozzarella and basil with red sauce. Perfection bite after bite. No one will ever miss the meat here.
360 Flame Roasted Wings are premium chicken wings tossed with fresh herbs and caramelized onions roasted in their open flame wood stone pizza oven. The taste from the open flame wood stone pizza oven is just amazing.
Sweet Thai Shrimp are lightly fried shrimp tossed in a sweet Thai chili mayo served on a bed of arugula and sweet soy glaze. I love seafood and don't make it much because my husband is allergic to shellfish, but when I go out seafood dishes are those I look at for first. Let me just say, that this Sweet Thai Shrimp dish is by far the best shrimp dish I've had in a very long time. You must ask for it once you visit 360 American Bistro, trust me you want to bite into this shrimps.
Short Rib Cannelloni consists of braised shredded short rib, ricotta and mozzarella cheeses stuffed inside rolled pasta topped with house-made red sauce then baked in their open flame wood stone pizza oven. This dish is comfort food to its finest. I could eat this any day, everyday and I'll be one happy girl!
Pan Seared Mozzarella is sliced and topped with tomato provencal.
Are you a chicken sandwich lover? Then this one is for you! Southern Chicken Sandwich is a crispy chicken breast served on a brioche bun with house-made bread and butter pickle and arugula topped with a sweet Thai Chili Aioli.
Idaho Potato Gnocchi is house-made with fresh peas, served with a caramelized onion cream sauce, garnished with pea shoots. This dish is another wonderful comfort food for the soul. It is creamy, smooth and super flavorful.
Roasted Florida Top Sirloin (Picanha) is seared and roasted before served with fingerling potatoes and pea shoots on a bed of sauce soubise. The sirloin is nicely seasoned and tender. By far one of the best sirloin dishes I've had in all Central Florida. It's a must try. My husband and I will be going back for a date night and this something he'll order, trust me, I know him too well.
Char Sui Chicken is an Asian marinated and seared airline chicken breast served with classic lo mean noodles with fresh ginger, oyster mushrooms and green onion topped with a honey-soy reduction. I had never tasted a chicken with this combination of flavors and I am so glad I did. This dish is packed with flavor and texture. It's one you should give a try as well. You'll be impressed.
Kale and Quinoa Salad consists of fresh baby kale, red quinoa with toasted pecans, goat cheese, red radish and tossed in a dijon dressing. I love a salad that gives me a little of everything, greens, cheese, nuts, a good dressing and an element of surprise. In this case it's the red quinoa.
Let's talk dessert now!
Seasonal Fruit Cobbler is a seasonal locally sourced, fruit-topped sweet cobbler crust then baked in our open wood flame wood stone pizza oven.
360's Signature Smores Profiteroles are pate a' choux filled with marshmallow crime and topped with hot house-made chocolate sauce and a chocolate-cinnamon crumble. Messy, fun, sweet, and tasty, this dessert is best when served warm. I lost count of the profiteroles I ate in a short amount of time. They just melt in your mouth, so good!
In addition to the tasteful menu, 360 offers a variety of cocktails from classics to original twists. They also offer a number of craft beers in bottles and on tap.
Watermelon Martini consists of Grey Goose le Citron, Watermelon Pucker and watermelon.
Meliá Mule consists of Knob Creek, Blackberry Brandy, ginger beer, and lavender simple syrup. A mule to be had any day, after 5 0'clock, of course.
Cucumber Collins consists of Hendricks, simple syrup, lime, celery bitters on top of muddled cucumber.
Visit 360 whether or not you are staying at Meliá Orlando Suite Hotel as all guests are welcome. Go out and taste what Central Florida has for you. Let me know when you visit 360 American Bistro and Bar and what you ordered. Enjoy!
Meliá Orlando Suite Hotel is at 225 Celebration Place in Celebration. For more information, visit Meliá Orlando Suite Hotel.
360 American Bistro and Bar
at Melia Orlando Suite Hotel
225 Celebration Fl
(407) 964-7176
http://www.360bistrobar.com/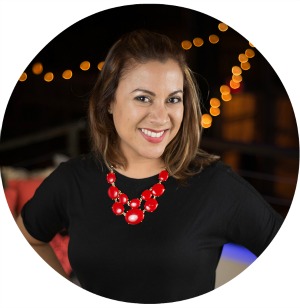 Hi there! I'm Wanda – the creator and author at My Sweet Zepol a healthy food, travel, and lifestyle blog. Passionate about food photography, food styling, entertaining and advocate about creating memories around the kitchen table. With a mission to create easy-to-make meals for the busy family.