When I started contemplating the idea of taking some cake decorating classes it was majorly for fun. To entertain myself, do something I enjoyed, and most of all to spend some time with other grown ups. You see, I spent most of my day with my two little girls. The oldest was in Pre-k and the baby was a couple of months old by the time I started the cake decorating courses. All day talking to toddles! I needed a play-date with big girls too! lol!
Don't get me wrong, it is a very big blessing for me, to be with the girls as much time as possible. Watching them grow into big girls its the biggest blessing I could ever have.
Baking and decorating cakes became a passion for me. The whole process is a lot of fun, from designing the cake all the way thru the final result; cutting into it and enjoy the flavors. It was no surprise that I would start sharing them with my family and friends! Baking and decorating keeps me active and builds my creativity, I completely enjoy every minute of it!
Not long ago I received a call from a dear friend of mine that I hadn't heard of from for a while, but love her dearly. Her daughter was turning 2 years old. A precious princess was celebrating her birthday and she wanted me to bake her cake. What an honor! Birthdays make me specially happy, but baking for my friends thrill me the most!
Here is Princess Ariana's cake. Enjoy!
Pink buttercream cake with an edible crown, she is a very girly little girl and I wanted to translate that into her cake!
Ariana had cupcakes too, I will be sharing those pictures with you soon!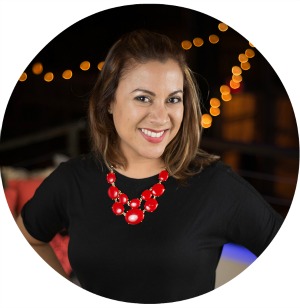 Hi there! I'm Wanda – the creator and author at My Sweet Zepol a healthy food, travel, and lifestyle blog. Passionate about food photography, food styling, entertaining and advocate about creating memories around the kitchen table. With a mission to create easy-to-make meals for the busy family.