This is part of a sponsored collaboration with DiMe Media and Disney Channel. However, all opinions expressed are my own.
Watching Elena of Avalor was an immense joy for me and my daughters. We are very girly and love everything that has to do with princess(es), and seeing a Latina princess filled our hearts with pride. While growing up I had my mom near me and saw lots of qualities in her that I wanted to replicate throughout the years. When I became a mom of two adorable girls I made it a priority to teach them the qualities and values that were in my heart.
I asked the girls to share with me what they thought of Elena of Avalor and what they believed were values a leader should have. Here is what they had to say.
Elena is an inspiring Latina princess. She loves to be a princess, but she must learn the ways of being a princess as unexpected problems come.
Some of the values both my daughters shared were:
Brave
Inspiring
Smart
Adventurous
Family first
Loving
Sure of oneself
Thoughtful
Kindness
Caring
Willingness
My daughters are 14 and 9 years old. They saw themselves in Elena and her sister. They also have struggled with putting family first, specially when they have other things they rather be doing or believe they must do. As a mom I was very happy to see that Elena of Avalor is touching this topics in a family oriented way. Every family has had to make choices and keep their promises from time to time. When our kids see this good traits and values in those they look up to is always good.
Here are some behind the scenes of our royal viewing party. We had friends over, laughed a lot, created some fun crafts, ate, sat in the floor with lots of pillows to watch the premier of the first Latina princess Elena of Avalor, played and made memories. One of our guests was celebrating her birthday and we couldn't let that pass by. We celebrated with her too. That's what is all about, la familia!
Now, tell me, what qualities do you think are important for a leader to have? Plus, I don't want you to miss any of Elena of Avalor episodes, so tune in on Fridays at 7:30pm ET/6:30pm CT and 7:30pm PT on Disney Channel.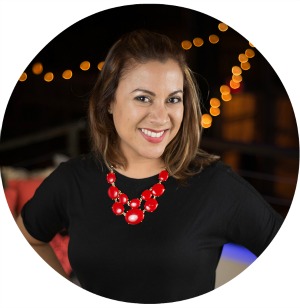 Hi there! I'm Wanda – the creator and author at My Sweet Zepol a healthy food, travel, and lifestyle blog. Passionate about food photography, food styling, entertaining and advocate about creating memories around the kitchen table. With a mission to create easy-to-make meals for the busy family.