My friend and I normally have breakfast or lunch together. Most of the time we just go to my house and cook or bake. She came up with an idea to replicate a bun that is normally sold in bakeries in Puerto Rico. It's a sweet bread in a bun shape topped with powder sugar. Some people eat it just like that while others eat it as a sandwich adding there favorite ingredients to it.
The question was how where we going to make this happen! We used this ingredients:
Starting with the star of the day, sweet bread buns, then butter and powder sugar.
Lets get started. I put powder sugar on the plate before setting the bread on it to give it more sweet flavor. The bread buns were split in half and buttered, then they were heated on a skillet (like you would make a grill cheese sandwich). Heat the bread bun and flatten it with the spatula.
After done with that step I platted on top the powder sugar.
Then, more powder sugar.
That's why my daughter gave them the name of "Snow Buns". Smart, I think.
The only thing that is left to do now is enjoy with a cold glass of milk. Go and make them, they are so easy to do and really worth it, too. Enjoy!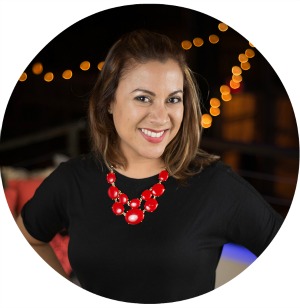 Hi there! I'm Wanda – the creator and author at My Sweet Zepol a healthy food, travel, and lifestyle blog. Passionate about food photography, food styling, entertaining and advocate about creating memories around the kitchen table. With a mission to create easy-to-make meals for the busy family.