I received compensation from Bayer Consumer Health, makers of MiraLAX® to write this post. MiraLAX® is a laxative used to treat occasional constipation. All opinions are entirely my own. #ReLAXOnTheGo #CollectiveBias
I travel often during the year. Whether it's for business or for fun, traveling is one of the things I look forward the most during any given year. Visiting family, or visiting a new country is always an exciting experience. Now, even if it's a trip to Puerto Rico to visit my parents or a conference out of town I always come up with the same situation, lack of going to the bathroom. My body doesn't react the same as when I'm at the comfort of my own home. Can you relate? I've been using MiraLAX® and my body loves it. It's one of the best traveling companions I've ever had. I want to share 5 great tips for an enjoyable summer trip and a Tumbler DIY. Perfect for on the go!
Here are 5 great tips to plan an enjoyable summer!
Where to go! The first and most important part about planning a trip is knowing where you're going. Know how much time you have for the trips and decide what you want to be doing during that time. Maybe you want to stay local and visit a new area of the state you live in. We recently went to Key West and loved it. It was a couple of hours driving south, but so worth it!
Traveling by car or by plane. Even though we love a good road trip, we also love traveling by plane. Traveling by car can feel tiring at times, but the memories made and the many stops along the way is just priceless. The entire family sing songs, play games, share amazing conversations that won't happen during a flight.
Eat good food. Traveling involves food. Lots of food. When we are planning our trips, we take in consideration the many places to eat that are found around the area. Do your homework ahead of time or play by ear while on site. Create a list on your phone of places to eat by city, state or country and when you're there all you have to do is look up the list and see which one is nearby. Remember to take pictures, tag the location and share with all of us. We want to see what you're eating and where!
Keep hydrated. Regardless if you're traveling during the summer or other season of the year staying hydrated is so important. It will be one of the best things you do for your body. I'll be sharing with you one of my favorite things to carry around. A tumbler for my water, tea, or even coffee. I love designing them and using colors I'm loving at the moment. I'll show you how to create one fun DIY below.
Here's how to DIY a Tumbler for your On The Go lifestyle.
Materials:
Tumbler of choice (preferably white)
Acrylic Paint
Sticker Letters
Alcohol
Brushes
Cup with water
Paper Towel (to keep area clean)
Directions:
Grab your tumbler and rub alcohol in the area where you want your design to be.
Place the letters of the word or phrase you want to show-off.
Choose the colors you're loving at the moment.
Paint as you wish.
Give it like 5 minutes and start peeling off the letters.
Retouch if needed.
Let it completely dry.
Make as many as you wish! Keep some and give some away.
Enjoy your new tumbler and go places!
Take MiraLAX® to stay consistent. I love taking with me MiraLAX® Mix-In Pax everywhere I go. It makes my life so much easier. One of the best tips I can give you is to use as directed. I use it once a day and for no more than 7 days. Add MiraLAX to my water, tea and even smoothies to help with occasional constipation. It's a safe and effective brand you can trust. Easy to take, easy on your body. The use of a tumbler makes my traveling so much easy. Just grab and go.
You can find your local Target here!
MiraLAX® works with your body's natural process to provide effective relief from occasional constipation. Because it works with the body, MiraLAX® provides a gentle experience, and doesn't cause harsh side effects. You can find your own MiraLAX® Mix-In Pax at your local Target and everything else you need to design your own tumbler. I love the convenience Target offers.
This year apart from the trips I take for business purposes I also have several family related trips. Some are by car, others by plane. Tumblers are the perfect tool to take a long when on the go, because it helps you add MiraLAX® and go whenever you need to. No more occasional constipation and more enjoying life!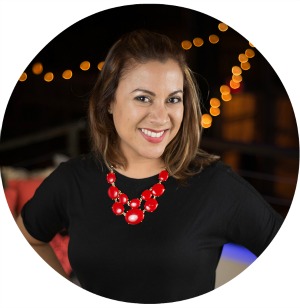 Hi there! I'm Wanda – the creator and author at My Sweet Zepol a healthy food, travel, and lifestyle blog. Passionate about food photography, food styling, entertaining and advocate about creating memories around the kitchen table. With a mission to create easy-to-make meals for the busy family.