I partnered with Zulily to bring you this post. While I may have been compensated, all opinions are my own.
We've all been there and know someone that has been there. I'm talking about the moment you find yourself applying for college. Wow, what a moment. You are diving into adulthood and trying to figure out what you're going to major in and where you'll be attending. We recently went through this experience with my daughter and learned some things along the way. I want to share with you 5 tips to prepare for college applications.
Early can be as early as your freshmen year or as early as the summer before your senior year in high school. It all depends on how early you consider early. During the freshmen year of high school you are already thinking about what interests you and what classes (or electives) align with your interests (it can be finances, graphic design, veterinarian, fiscal therapists, and so much more). You are planning out your schedule and electives that catch your attention. You are talking with your guidance counselor about schedules, goals, community service opportunities, clubs and more. This can be a perfect time to look into the colleges that have programs in your interest fields and start diving in.
Get recommendations letter early (yes, you will need at least two)
During the Spring semester of your junior year you should have some recommendation letters lined up. This will give you an advantage for when it's time to fill in those college applications. Don't leave it for the last minute as this will add to your stress. Talk to teachers that have either studied what you are interested in majoring as or attended the college you are interested in attending. If you don't find any with those qualifications, don't worry too much about it. The main factor here is to make sure you have some recommendation letters lined up and ready for you.
Find at least 5-8 colleges you are interested in (one safe, one a bit challenging and one being your dream college)
It's time to narrow down your college choices. This one can be tricky if you are not sure where you would like to attend. Make a list of those colleges that offer the program you want to major in. Do a research online and make sure you understand what they offer, require of you, and cost of the entire program. Break down the cost per semester and any extra fees you may need to cover. Based on your test scores, GPA, and difficulty of getting into the college, find some that are "safe" (those you know you can get in for sure), some that are a bit more challenging and one that is a dream to get into. We made a list, gathered all of this information, and gave the colleges numbers from 1 to 8 of the best option to the least favorite of the colleges. Remember these options will look different for everyone. And your options may vary from how it looks when you create the list to the moment when you finally start filling those college applications. At least it did for our daughter and some of her friends.
Rank your extracurricular
High school is filled with a variety of clubs and extracurricular you can try out and participate in. Over the years you may find a few clubs and organizations you like the most and participate in them for quite some time. By senior year, you should have a few of your favorites and college application time is the best time to start ranking them. Look at their importance to you, to the community, and to your future. Don't forget, everything counts. Choir, band, honor societies, clubs, etc. Don't leave anything out.
Don't forget your College Advisors (they are your best resource and set of eyes for the college application process)
Most of us forget that each school has a college advisor that is willing to assist you throughout the entire college application process. Make several appointments to meet with your college advisor, make a list of questions ahead of time and once there plan out the steps needed for you to meet your college goals. As about scholarships available for you to apply for, and realistic time frame for every step of the college application process.
One of the things we learned along the way was to relax and enjoy the process. Whether you have been planning this process since your early high school years or you feel like you started later than you should've, there is one thing for sure; you will be ok. You will be just where you are meant to bet and you will major in that profession that lights you up.
A teacher once told us, "Which college you attend is not as important as what you do with the degree and knowledge you obtain". At the end of the day what matters most is what you end up doing with all of that amazing knowledge you obtain once you have finished your education process. If you don't end up where you have dreamed up for college you can always apply there for a masters degree. If there is one thing I can say for sure is that you will end up right where you are supposed to be.
Grab more tips on how to prepare for college applications and make sure you cover all of the bases before sending them.
Where are you with your (or your kids) college application process? Or maybe you already passed this phase in your life and can share with us a tip or two on how to prepare for college applications! Share in the comment section below.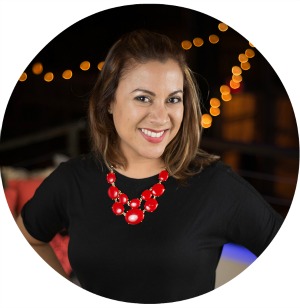 Hi there! I'm Wanda – the creator and author at My Sweet Zepol a healthy food, travel, and lifestyle blog. Passionate about food photography, food styling, entertaining and advocate about creating memories around the kitchen table. With a mission to create easy-to-make meals for the busy family.