Are you a cookie lover? I have a feeling that you are. Great news is that I am a cookie lover too and I want to share that love with you. Every year around this time of year I start baking cookies like a maniac. One of the cookies I bake are Almond Snow Cookies, this particular cookie I don't bake during any other time of the year, just during the holidays. I believe it keeps the cookie special and everyone expecting it all year long.
There are some friends and family members that I create cookies boxes for during the holidays. They tell me they can't wait for their cookie box to see whats new and find the Almond Snow Cookies tucked in the box somewhere. Knowing how they feel makes me giddy. Cookies are a great comfort treat and bring everyone to their childhood, when they waited patiently (or impatiently) for their mommy to finish baking those fabulous cookies, dip them into a glass of milk and dig in. Yum. My mouth is watery already!
Almond Snow Cookies super easy to make (click on the link, it'll take you directly to the recipe). They require margarine, flower, almond (or vanilla) extract (either one is fine), sugar, flour and powder sugar. You will love the almond smell it leaves in the kitchen, the crumbly texture, the melt in your mouth sensation and the sweetness of the powder sugar will make you want another and another… WARNING, they are SUPER ADDICTIVE! Addictive didn't sound so good til this cookies came along. Enjoy!
Today we are remembering our favorite holiday cookies, these are one of my favorite. Which is your favorite holiday cookie (or cookies)?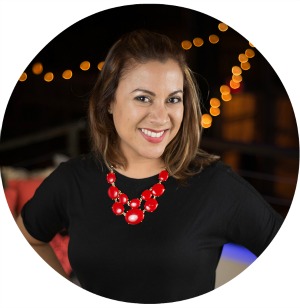 Hi there! I'm Wanda – the creator and author at My Sweet Zepol a healthy food, travel, and lifestyle blog. Passionate about food photography, food styling, entertaining and advocate about creating memories around the kitchen table. With a mission to create easy-to-make meals for the busy family.