Love a great celebration and this baby shower I went to was awesome. My good friend Rose is becoming a grandma' and she is going to be a darn awesome grandma'. You can appreciate her attention to details right from the baby shower celebration she organized for her daughter and son-in-law. The family invited had a great time for sure!
Take a look at her block cakes, I made them out of rice krispie treats covered with modeling chocolate. Yummy!!!!
Her colors where; blue and brown. Welcome Baby Jaciel!
Grandma' Rosie also asked for cupcakes; standard size and minis. The end result was gorgeous and I loved every minute of working with Rosie in this celebration and making her vision come true. That was priceless to me! Now for the cake and cupcake tower.
I was sweating bullets with this stand, I was frightened about the weight of the cake and that it could fall and be all over the place. Thanks to God it didn't fall and the event was a total success!
The flavors were; Brandy cake with cupcakes and chocolate cupcakes. Delicious choices of flavors! I want to thank Rosie from the bottom of my heart for believing in me and trusting me with her grandson's baby shower celebration. It was a true honor! Thank You Rosie!
Hope you have enjoyed this project of mine and that you can be inspired by it and play with your imagination when it comes to celebrating with cakes and cupcakes!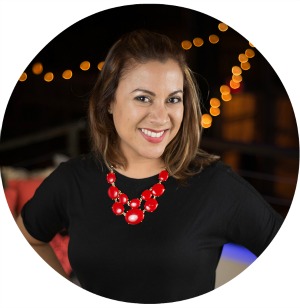 Hi there! I'm Wanda – the creator and author at My Sweet Zepol a healthy food, travel, and lifestyle blog. Passionate about food photography, food styling, entertaining and advocate about creating memories around the kitchen table. With a mission to create easy-to-make meals for the busy family.