Non edible cake made by my cousin. She is my husbands cousins wife. One of those cousins along the line that once you meet you feel a great connection with. It's definitely chemistry. I liked her the moment I met her, and we have managed to stay connected.
This cake was made for a bridal shower. Isn't it awesome! The cake was made out of bath towels and have silver head pins all over the towels, which makes it look very pretty. It looks like a real cake with silver dragees (dragee) which is an edible hard sugar great for decorating cakes, and cupcakes and those royal blue flowers and ribbons give it so much life. A great pop of color. Love it! Great job, Damaris, and thanks for sharing it with me and giving me green light to share it with my friends!
My hopes are that more people like Damaris step up to creativity and share there craft with others! Enjoy!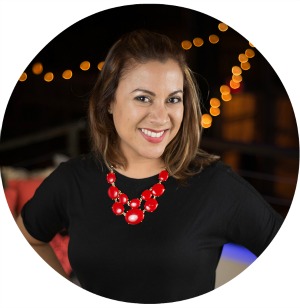 Hi there! I'm Wanda – the creator and author at My Sweet Zepol a healthy food, travel, and lifestyle blog. Passionate about food photography, food styling, entertaining and advocate about creating memories around the kitchen table. With a mission to create easy-to-make meals for the busy family.