When you hear the word "Baby Shower" you think diapers. At least that's what comes to my mind, after "boy" or "girl". Bringing a new life into this world is a great celebration for the family and that's how we got to the baby showers and I loved them. Celebrating life is a blessing indeed!
A great friend of mine was invited to a baby shower and she wanted to bring with her a special gift. Something that was useful and needed. She went for diapers and personally I think it's one of those things that it's needed the most, specially during the first months of the babies life. Those diapers don't last much at the begging of the babies life. I'm so glad my girls are over diapers!!!!!
Well, she found a kit at our local craft store and brought it to my house so I could help her put it together and I wanted to share the results with you.
It's absolutely beautiful. I wish for you to feel inspired and the next time you are invited to a baby shower and have no idea what to give to the mom-to-be that you can go ahead and weep up a diaper bag of your own. There are some many color combinations to choose from, as many as there are ribbons in the store!
Now the wrapped up version. It makes it easy for traveling.
Welcome Baby Girl!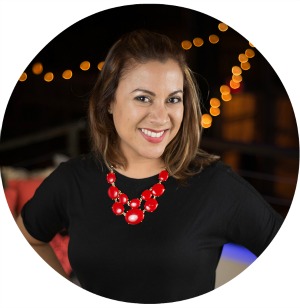 Hi there! I'm Wanda – the creator and author at My Sweet Zepol a healthy food, travel, and lifestyle blog. Passionate about food photography, food styling, entertaining and advocate about creating memories around the kitchen table. With a mission to create easy-to-make meals for the busy family.