Today is one of the most important days in my life, the birthday of my little girl. Or as I refer to her, my baby girl! She is very into My Little Pony lately and it was no brainer that her cake had to represent her and her taste. After many changes of designs we came up with this cake for her.
I knew for sure that one of her requests was to have lots of butterflies. That was easy! The not so easy part was to marry all the elements of the design with the pony toys we had bought for her cake. I think that the toys excited her more than the actual cake, which was a Cookies and Cream Cake.
I made her cake out of love and that is priceless to me. I'm sure it's also special to her and she will remember this gestures in her future birthdays!
Now for the final results of Kyra's 5th Birthday Cake!
Happy Birthday my baby girl, may God bless you everyday and shape you into the woman you are for sure going to be. May your path be of light and wisdom and to change those you encounter in it with grace and love! Be a firm believer of Gods truth, but with a compassionate heart for those around you, specially with those in need. And we are all always in need of something!


I love you Kyra!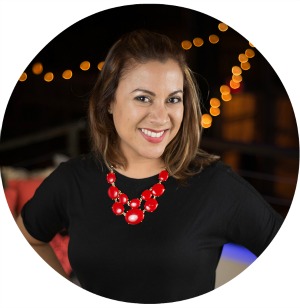 Hi there! I'm Wanda – the creator and author at My Sweet Zepol a healthy food, travel, and lifestyle blog. Passionate about food photography, food styling, entertaining and advocate about creating memories around the kitchen table. With a mission to create easy-to-make meals for the busy family.