My first born, my baby girl… it's not a baby anymore. Last year she hit the double digit mark, this week she turns 11 years old and we all celebrating with her. She is exactly what I prayed God for and we are so very blessed for having her as our first child, our precious girly girl.
She is a big fan of peanut butter and last year she asked for some Chewy Peanut Butter Brownies as her "birthday cake".
This year, she is still asking for some peanut butter sweets in place of a traditional birthday cake. Any ideas? Here is a perfect breakfast, which was initially created for her. Peanut Butter and Cream Cheese Stuffed French Toasts, maybe I'll change things up and stuff some pancakes instead of french toasts. Yum!!!
The possibilities are endless when it comes to celebrating a special occasion with peanut butter as a main ingredient. But, for now I'm focusing on what she wants to do and eat on her special day, because I'm so happy to have her in my life. She doesn't typically ask for things and I want to treat her (spoil her) a bit. She is a darling and we just love her dearly!
Tell me, what peanut butter sweets or savory dishes do you love and recommend for us to try on my girls birthday? Can't wait to see what you come up with! Love to inspire you and be inspired by all of you!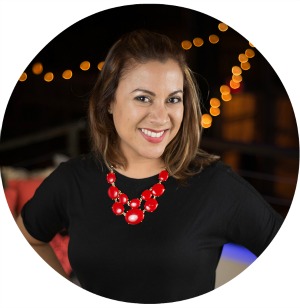 Hi there! I'm Wanda – the creator and author at My Sweet Zepol a healthy food, travel, and lifestyle blog. Passionate about food photography, food styling, entertaining and advocate about creating memories around the kitchen table. With a mission to create easy-to-make meals for the busy family.