Lemons and blueberries play so well together. Specially if they join cream cheese for a smooth, sweet and tangy cheesecake. Let's put this flavors to the test and make blueberry lemonade cheesecake bars. This bars have just the right amount of sweetness, tanginess and creaminess.
School is almost over, and we are celebrating with a sweet treat that spells summer, happiness, freshness and love. Cheesecake bars are the perfect way to bring all those feelings into play. My girls loves how easy it is to make, because they don't have to wait long and they also love that we get to cut this cheesecake into bars, making it person for serving themselves whenever they want a treat.
Blueberry Lemonade Cheesecake Bars
Yield: 9

Prep Time: 15 minutes

Total Time: 15 minutes

Creamy, tangy and the best lemon blueberry cheesecake you have every had.
Ingredients
Crust
9 Graham Cracker, rectangles
2 tablespoons Sugar
1 teaspoon Lemon, zest
1/4 cup Butter, melted
Filling
2 (8oz) packages Cream Cheese, softened
1/2 cup Sugar
2 Eggs
2 tablespoons Lemon , zest
1/4 cup Lemon Juice, freshly squeezed
1 1/2 cups Blueberries, fresh
Streusel Topping
1 cup Brown Sugar
3/4 cup Flour, wheat or all-purpose
6 tablespoons Butter, unsalted and cold
Instructions
Heat oven to 325 degrees.
Spray an 8 or 9 inch square pan with cooking spray or prep with parchment paper.
Crust
Process with on and off pulses until crumbs form.
Add melted butter.
Cover and process until incorporated, about 3 to 4 pulses.
Press mixture evenly in bottom of the pan.
Bake for 10 minutes.
Set aside to cool.
While the crust is in the oven and then cooling off, start working on the filling.
Filling
Add cream cheese and sugar.
Beat until creamy.
Add the eggs, one at a time. Beat until well combined.
At this point add in the lemon peel and fresh lemon juice.
Pour cheesecake mixture over the cool crust.
Top with the blueberries.
Streusel Topping
Sprinkle over the filling.
Bake for 35-40 minutes or until topping is lightly brown and center is almost set.Note: Center should jiggle only slightly when moved.

Cool for 1 hour on a cooking rack.
Refrigerate about 2 hours or until chilled.
Cut into squares. Tip: 3 rows by 3 rows.

Store in refrigerator.
Enjoy!
I love this dessert, because it makes it easy for entertaining or to share with a friend with a nice cup of coffee or a refreshing glass of lemonade. All while the kiddos play around and enjoy the beginning what will be an amazing summer vacation.
What is your favorite treat to celebrate the ending of school? If you don't have kids, are you ready for summer and what are your plans? I am.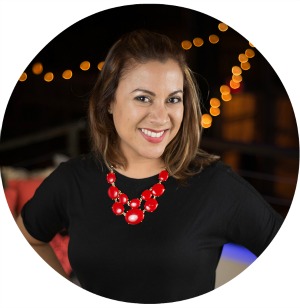 Hi there! I'm Wanda – the creator and author at My Sweet Zepol a healthy food, travel, and lifestyle blog. Passionate about food photography, food styling, entertaining and advocate about creating memories around the kitchen table. With a mission to create easy-to-make meals for the busy family.