Cocoa Beach Uncorked Festival with Local Beer, Wine and Food in Florida
Sip. Savor. Repeat. at Cocoa Beach Uncorked a Food and Wine Festival new to the Brevard County.
Cocoa Beach Uncorked, an all-new food, wine and craft beer festival launched from the sunny shores of Florida's Space Coast. The highly anticipated two-day festival took place at Alan Shepard Park in Cocoa Beach, a favorite gathering spot for viewing space launches and surfing icons. More gastronomical than astronomical, Uncorked Cocoa Beach celebrated Central Florida's most renowned chefs, restaurants, and breweries in a culinary showcase served with 180-degree Atlantic Ocean views. A wonderful summer festival to keep your eyes on year after year.
Moët & Chandon bubbly in the VIP Chalet.
The event is the east coast sister of the popular Clearwater Beach Uncorked, now in its sixth year and well-established as one of the best food, wine and beer festivals on Florida's west coast.
In addition to the Grand Tasting Village, the two-day event featured a variety of VIP and interactive experiences, tastings, cooking demonstrations, and competitions between some of the area's most notable and award-winning chefs and restaurants.
Spicy Salmon Crudo
Lobster Ravioli
White Chocolate Panna Cotta with Raspberry Coulis
As media I had the privilege to attend a VIP Media Cooking Event sponsored by Duda Farm Fresh Foods and see MasterChef – season 7 winner – Shaun O'Neale. Where he showed off his skills in the well known Publix Aprons Cooking School in Orlando, Fl. A night full of fun, great food, conversations, and Chef Shaun O'Neale's new cookbook My Modern American Table recipes for inspired home cooks.
Did you know that he was a DJ for YEARS before finally becoming a chef? Shaun has been orchestrating dance floors from the DJ booth for almost 20 years and refining his culinary skills in home kitchens for just as long. Spending years developing and fine tuning his culinary skills O'Neale came out of the home kitchen and in to the spotlight in 2016 on season 7 of the hit FOX show MasterChef.
Cocoa Beach Uncorked was a great host to foodies, wine lovers and craft beer aficionados who long to wiggle their toes in the sand as they enjoy some of the area's most delectable offerings. A 20,000-square-foot Grand Tasting Tent featured a vast array of mouthwatering taste experiences for discerning palettes. The food was amazing to say the least. No one left hungry or thirsty, no one! There was something for every palate. My daughter went with me and she couldn't get enough of the amazing savory dishes, cupcakes and ice cream. It was truly an amazing weekend and I can hardly wait for another weekend like this one.
For more information on Cocoa Beach Uncorked or to stay connected for next year's festival, visit CocoaBeachUncorked.com. Follow Cocoa Beach Uncorked on Facebook, Twitter or Instagram. You don't want to miss out on the next Uncorked Festival!
Disclosure: I was invited to attend several media press VIP events including the Cocoa Beach Uncorked festival; sponsored by Uncorked and Duda Fresh Farms. As always, all thoughts and opinions are 100% my own. This post contains affiliate links.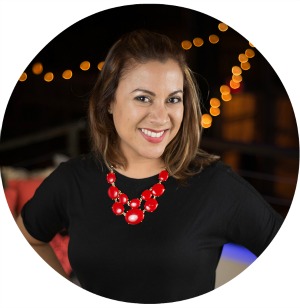 Hi there! I'm Wanda – the creator and author at My Sweet Zepol a healthy food, travel, and lifestyle blog. Passionate about food photography, food styling, entertaining and advocate about creating memories around the kitchen table. With a mission to create easy-to-make meals for the busy family.