Beef stew is the dish I requested time after time from my mom. For me, beef stew is comfort food and brings a warm feeling to my heart. My mom is in Puerto Rico and we don't get to see each other as often as we wish, but we do talk almost daily.
I make dishes that reminds me of her often, specially when it's a special occasion or when I am feeling very nostalgic and missing her and my dad. Let me change the topic, because I am getting a little sad now. I miss them so much.
This beef stew is Julia Child's Boeuf Bourguignon and after I make it the first time for my daughter's French class project I have made it several times. Is really that good! Want to give the Boeuf Bourguignon recipe a try? Please go to my original post (click on the link). This is one of my favorite #tbt (Throwback Thrusday's) recipes.
Tell me which is that recipe that brings childhood memories and warmth in your heart?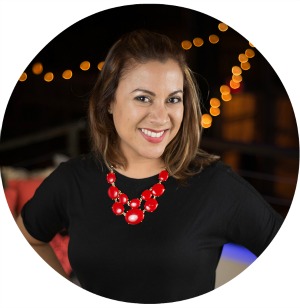 Hi there! I'm Wanda – the creator and author at My Sweet Zepol a healthy food, travel, and lifestyle blog. Passionate about food photography, food styling, entertaining and advocate about creating memories around the kitchen table. With a mission to create easy-to-make meals for the busy family.