Pimento and roasted red peppers cheese spread is one of those items that was always present in any party or gathering in our house. My mom made it solely for special occasions. She would have my sister and I spread it on sandwich bread and cut into wedges. Perfect (size) finger food for any party. I make her spread recipe more often and refrigerate it on an air tight container in the fridge. This makes it super easy for us to make sandwiches or eat with crackers as we wish during any given day. It doesn't last too long in the refrigerator, is that good!
My mom's recipe is not the pimento cheese spread recipe found on different sites. Her recipe is super simple and only requires three ingredients. I use specific products while my mom would substitute some with others. For me (sometimes) if it's not broken don't fix it! I say sometimes, because I love playing around with recipes, but not this one. I love it as is and don't change it! You'll see why once you make it…you'll be addicted with how easy it is to make and how amazing it tastes. My daughters loves pimento and roasted red peppers cheese spread. They get super excited when I make it. They would also request it from time to time.
Pimento & Roasted Red Peppers Cheese Spread
Yield: 4 cups

Prep Time: 10 minutes

Additional Time: 5 minutes

Total Time: 15 minutes

Pimento and Roasted Red Peppers Cheese Spread is best on appetizers, snacks or treats - anytime of the year. Spread over cracker, slices of bread or veggies!
Ingredients
1 (12oz.) Ham packed can (I use Spam® with Bacon)
10 oz. Cheese dip (I use Kraft® Cheez Whiz)
10 oz. Roasted Red Peppers
Instructions
1. In a food processor add a small amount of the ham with bacon, cheese and roasted red peppers.


2. Process until smooth then transfer to a bowl.


3. Repeat until there is no more ingredients.


(I have a small food processor and repeat about three times, but if your food processor is bigger you may be done in one or two times).


4. Transfer mixture to an air tight container.


5. Enjoy right away or store it in the refrigerator.
Notes
If you have a large food processor you can add all the ingredients and give it a go all at the same time.
Nutrition Information:
Yield: 4 cups Serving Size: 1
Amount Per Serving: Calories: 174Total Fat: 13gSaturated Fat: 5gTrans Fat: 0gUnsaturated Fat: 7gCholesterol: 23mgSodium: 653mgCarbohydrates: 10gFiber: 1gSugar: 3gProtein: 6g
When mixing the ingredients in the food processor I don't work it too much. I like it a bit chunky, not too smooth. If you like it smoother my suggestion is to add more of the cheese spread (dip). I love the flavor and color the roasted red peppers add to this recipe. Hope you make it and enjoy it as much as me and my family does!
I have shared one my childhood favorite recipes. Which dish (or spread) did you have as a child that you make and don't (tend to) change the recipe? Have you had pimento cheese spread before? Can't wait to read your answers. Thanks for stopping by and hope you make my pimento and roasted red peppers cheese spread recipe soon!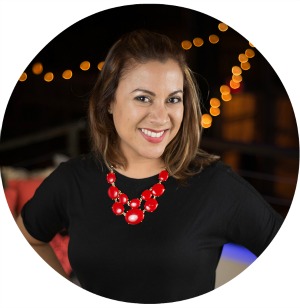 Hi there! I'm Wanda – the creator and author at My Sweet Zepol a healthy food, travel, and lifestyle blog. Passionate about food photography, food styling, entertaining and advocate about creating memories around the kitchen table. With a mission to create easy-to-make meals for the busy family.