We all love candied pecans and candied almonds. So I thought, why not candied pumpkin seeds? So, here we go. Taking pumpkin seeds to a whole new level of goodness.
Warning, they are super addictive. Once you try one you won't be able to stop snacking on them.
Candied Pumpkin Seeds
Candied pumpkin seeds are a great snack for Fall. It's the perfect addition to a seasonal salad, granola mix or trail mix. Go ahead and make some candied pumpkin seeds but WARNING, they are super addictive!
Ingredients
1 Egg White, beaten
1 teaspoon Vanilla Extract
4 cups Pumpkin Seeds
3/4 cups Sugar
1 teaspoon Pumpkin Pie Spice, for homemade recipe click on the link in the instructions section below
Pinch of Salt
Instructions
Heat the oven to 300 degrees.
Grease baking sheet and set aside. Or use parchment paper instead.
Beat the egg white and vanilla together.
Add the pumpkin seeds and toss until well coated.
Here's the recipe for the homemade Pumpkin Pie Spice
Combine the sugar, pumpkin pie spice an salt together and add to the pumpkin seeds mixture.
Place in a single layer on the baking sheet.
Bake for 15-20 minutes.
Remove from the oven.
Once cool brake into clusters.
Enjoy!
So there you go, candied pumpkin seeds. And why not, go ahead and sugar coat every other nut you can get your hands on. You wont regret it!
Perfect for salads, granola, trail mix, bars, pumpkin muffins and the list can go on for a while… Tell me, where do you see yourself adding this amazing candied pumpkin seeds to, (or candied pepitas)? Or maybe you are all about enjoying them as they are. That's cool too!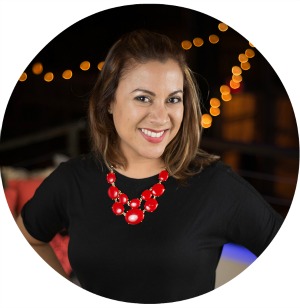 Hi there! I'm Wanda – the creator and author at My Sweet Zepol a healthy food, travel, and lifestyle blog. Passionate about food photography, food styling, entertaining and advocate about creating memories around the kitchen table. With a mission to create easy-to-make meals for the busy family.