Produce for Kids® and Publix team up to help families eat healthier. And that is the work I admire and want to be a part of. Don't you? I know you do too. Here is a recipe, provided by Produce for Kids and a good one if I may say so myself. It will make your Taco Tuesdays much more fun and tasty!
Tex-Mex Taco Salad Bowls
Yield: 4

Prep Time: 10 minutes

Cook Time: 20 minutes

Total Time: 30 minutes

A healthy makeover for your next taco Tuesday! Kids will love to assemble their own taco salad bowls with a variety of toppings. Mix in more veggies like onions, shredded carrots and chopped sweet peppers. #produceforkids
Ingredients
4 8 inch Whole Wheat Tortillas
1 pound Lean Ground Beef
1 tablespoon Taco Seasoning, low sodium
1 pakage Fresh Express® Hearts of Romaine
1/2 cup Cheddar Cheese, low fat
1 cup Corn, no salt added
1 cup Cherry Tomatoes, quartered
1 Avocado, diced
1/2 cup Chipotle Ranch Dressing, low fat
Instructions
Heat oven to 375 degrees.
Lightly spray both sides of tortillas with cooking spray.
Turn a 12-cup muffin tin upside down and nestle tortillas in the space between 4 cups to form a bowl.
Bake 10-15 minutes, or until firm and beginning to brown.
Remove from oven and let cool.
Heat skillet over medium heat.
Add ground beef and cook 7-10 minutes, or until browned and cooked through. Drain and return to skillet. Reduce heat to low, add taco seasoning and ¼ cup water and let simmer 1-2 minutes.
Fill taco bowl with salad, ground beef, cheese, corn, tomato and avocado. Top with dressing.
When it comes to fresh produce, my go to place, is my local Publix. During this fall season not only can we enjoy fresh produce, but each purchase will making a difference for our local families. Your help counts too. By purchasing select local produce at your local Publix you will be automatically making a donation to Feeding America. Hurry, because this opportunity to make a difference runs from September 15 through October 26.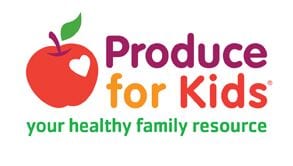 Once you are in Publix you will find in-store displays and signage, featuring the Produce for Kids® and Feeding America logo will be displayed in Publix produce departments next to products supporting the campaign. Here are the produce sponsors supporting the campaign.
Produce for Kids® is dedicated to educating families on the benefits of healthy eating, providing simple meal solutions and raising money for children's non-profit organizations. Last year's campaign raised more than $206,000, which supplied 2,275,295 meals to families in need through Feeding America. I am very proud to be able to help and spread the word about the amazing job they are doing for our local families. When I go shopping for my produce I enjoy knowing that I'm giving back and you can too.
Feeding America is the nationwide network of 200 food banks that leads the fight against hunger in the United States. Together, they provide food to more than 46 million people through 60,000 food pantries and meal programs in communities across America. Feeding America also supports programs that improve food security among the people they serve; educates the public about the problem of hunger; and advocates for legislation that protects people from going hungry. Individuals, charities, businesses and government all have a role in ending hunger. Donate. Volunteer. Advocate. Educate. Together we can solve hunger. Visit http://www.feedingamerica.org, follow on Facebook or follow on Twitter.
Here are the sponsors:

Avocados from Mexico
Crunch Pak® Sliced Apples
Del Monte Foods® Fruit Naturals® Cups
Eat Smart® Fresh Cut Vegetables
Fresh Express® Packaged Salads
Michigan Apples
Suja® Juice
Marie's® Dressings
Share your own healthy recipe and ideas using the hashtag #produceforkids. Can't wait to see what you come up with!
Follow Produce for Kids® on Facebook, Twitter, Instagram and Pinterest for more recipe ideas and healthy eating tips all year long. Please visit ProduceForKids.com/Publix for more information on how to support the campaign.
Publix shoppers are encouraged to support these brands by eating more nutritious fruits and vegetables. Fresh produce coupons totaling more than $4 can be found at ProduceForKids.com/Publix.
Disclosure: I partnered with Produce for Kids® and Publix to share how they are coming together to benefit Feeding America and how you can too. All opinions are mine alone. #ProduceForKids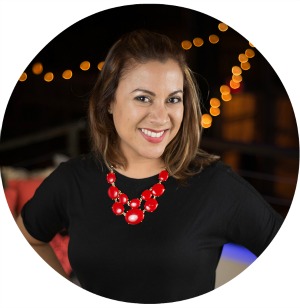 Hi there! I'm Wanda – the creator and author at My Sweet Zepol a healthy food, travel, and lifestyle blog. Passionate about food photography, food styling, entertaining and advocate about creating memories around the kitchen table. With a mission to create easy-to-make meals for the busy family.