Canvas Restaurant and Market is dedicated to tailoring the perfect group dining event to suit your needs, with an ideal setting for intimate private dinners, lively gatherings, social luncheons and corporate events. And if you haven't guessed it by now, they also have a market corner. It's beautiful and for sure one of my happy corners in Canvas.
During my visit to Canvas with my friends from the Central Florida Lady Bloggers we all enjoyed a relaxing cocktails and appetizers afternoon. The company was as always, super fun. I am looking forward to returning with my family and creating even more memories at Canvas. You can find an absolutely divine menu, so and check it out here and make time to visit Canvas, for a girls night out, date night or with family. You'll love it!
(a sample of what Canvas offers, cocktail list)
(I believe this one is the Muy Buen Peche)
(Postal by Plane)
Some of the appetizers we enjoyed were.
(Ceviche on Rye Toast with Cucumber and Red Pepper with a Citrus Sauce)
(Cuban Sandwich)
The Market venue overlooks the tranquil Lake Nona and all of the market and dining area windows face a waterfront view with the most majestic of sunsets! The area was designed with the intention of celebrating artists, artisans and really good food. Plus, some very special events like weddings.
Before the year ends I will be attending a wedding that will unite the lives of a wonderful couple in front of a stunning and unique stained glass green house. If you are looking into a special place to host an event or celebrate a special day, look no further and consider Canvas Restaurant and Market in Lake Nona in the Orlando area.
Canvas Lake Nona / Orlando 13615 Sachs Ave. Orlando, Fl 32827 / 407-313-7800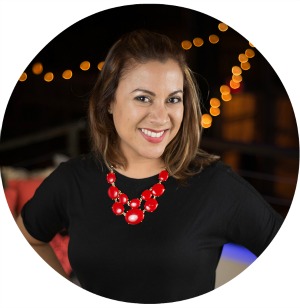 Hi there! I'm Wanda – the creator and author at My Sweet Zepol a healthy food, travel, and lifestyle blog. Passionate about food photography, food styling, entertaining and advocate about creating memories around the kitchen table. With a mission to create easy-to-make meals for the busy family.