Last month I had the privilege of spending a day with a few amazing bloggers and brands in the gorgeous kitchen theater a the Epicurean Hotel. This beautifully organized event had a purpose. To bring influencers and brands (Idaho Potato) together for a full day of learning, eating and fun. It was a very refreshing day. Very different from other events I have attended, which made it very refreshing.
One of my favorite parts of the event was getting together with other food bloggers I call friends, but have only met online and then there were the new friends I made that day. Don't you just love new friendships? I do. Even though I am an introvert, I do love people. Specially when we can connect with a similar passion…food! Food is not only a sustainable source, or art, it's also a language. You can share love with others when you share food with them. I truly appreciate having a friend over seating across from me in my kitchen table with a cup of coffee in hand and a plate with food. The conversations that happen at the kitchen table are precious.
We were greeted with amazing gifts. Everything from Wusthof Knives, John Boos Cutting Board, Boss Mystery Oil, Boss Board Cream, an Idaho Potato apron, and a SWISSGEAR Backpack filled with lots of items.
Chef Chris gave us some serious knife skills lessons. I have to be honest with you, I have been using my kitchen knives the wrong way all my life. I believe you can relate to that too. We were taught everything from how to properly hold a knife, what not to do with your knife at hand, how to protect your fingers and how to care for your wood cutting board. The correct way to hold a knife is with your thumb and forefinger on either side of the blade, where the blade meets the handle. The knife is meant to feel as an extension of your own hand. To protect your fingers you must curl them and have the blade touching your knuckles to slice. Once you give it a try, you feel in such control of the knife. Posture is everything. Stand straight and lift that hand a little. Keep your fingers safe!
You may take longer at first, but trust me, the practice is so much worth it.
We cut, (and diced) everything from potatoes, onions, parsley, and shallots. For a moment or better said, for a day, I felt like Julia Child.
Here are some kitchen basics:
Wash your hands, always. Specially after handling raw meats.
Avoid cross contamination.
Practice your knife skills.
When walking with your knife hold it downward next to your leg.
Keep your cutting board clean and properly oiled. Treat it with care and it will last a very long time.
Always taste your food.
Use a clean spoon whenever tasting food.
Keep your towels and aprons clean.
Put your dish sponge in the microwave for a couple of seconds, (or the dishwasher) to keep it clean and bacteria free.
When thawing meat, the best way to do this is by transferring it to the refrigerator.
After a very delicious lunch we were divided into groups and challenged to a #hashed competition. My very first food competition. We were asked to create a potato salad. Very fitting since Idaho Potato was our host. My teammates where Christina from Go Epicurista, and Heather from My Sweet Savings. We planned a potato salad with a Latin flare. We called it Sexy Cuban Potato Salad. The flavors were similar to those found in a Cuban sandwich. With pulled pork, a tangy vinaigrette dressing, mayo, mustard, cumin, other seasonings, topped with boiled egg, some parsley (because we had no cilantro), and pickles. It was divine. Thankfully the judges thought so too, because we were announced the winning team. Can you believe it, my team won!
If you would've told me years ago that after cancer and being a stay at home mom I was going to be creating an amazing platform filled with what fires me up the most, food and people and then I was going to win a food competition, I would've thought you were insane. I am beyond thrilled. This day was not just an educational one, it was a self validation one. For the first time, in a very long time, I feel like I belong somewhere and what I do matters. My hope is that you can feel this for yourself too. What you do matters, you matter and we are in this together. Go for what you dream for, get good at it and then give back. Help others get there too.
I want to thank Famous Idaho Potatoes, Don, the Sunday Supper Movement, Isabelle and Nichole for inviting me over to spend one of the most amazing days I've had in a very long time. Thank you to the Epicurean Hotel for providing such a beautiful place and lunch for our #IdahoPotatoCutsClass event, and to Chef Chris and Chef Dave for the sharp knife lessons and food.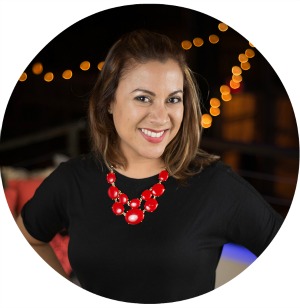 Hi there! I'm Wanda – the creator and author at My Sweet Zepol a healthy food, travel, and lifestyle blog. Passionate about food photography, food styling, entertaining and advocate about creating memories around the kitchen table. With a mission to create easy-to-make meals for the busy family.