Eating out is always a favorite. Whether is with friends, family or on a date. I partnered with Cheddar's Restaurant to share some of their newest menu items. I was invited for an afternoon to enjoy the restaurant, all pictures and opinions are 100% percent my own. 
Cheddar's summer menu!
We're always on the go, and eating our way through the summer. Maybe, so are you. One of my favorite things to do is find places to eat where the entire family can find a favorite. Cheddar's Restaurant has an amazing summer menu including a Blackened Salmon with Mango Salsa, Salmon and Strawberry Salad, and a refreshing Watermelon Vodkarita! Hungry yet?
Let's start with a drink.
Tito's Watermelon Vodkarita
Following comes some appetizers.
Homemade Onion Rings
Santa Fe's Spinach Dip
You can't miss the Salmon and Strawberry Salad. It's refreshing and juicy, every bite is spectacular.
Salmon and Strawberry Salad
Now for some entrée love. Let's start with an amazing summer dish.
Blackened Salmon with Mango Salsa and Grilled Shrimp over Rice and Broccoli Cheese Casserole
Key West Chicken and Shrimp over Rice and a side of Black Beans
We were also surprised with some items found on the menu year round. Like,
Monte Cristo Sandwich
Country Fried Chicken Steak with Mashed Potatoes and Green Beans
Last, but not least, it's dessert time! Yes!
Cheddar's Legendary Monster Cookie
Seasonal Crisp a la Mode
Have you enjoyed this array of delicious dishes? It's a menu to keep in mind next time you're in Cheddar's Restaurant. Now, tell me, what's your favorite dish from the menu I've shown you here? Or what's your go-to dish when you're enjoying a meal out in a restaurant? Comment section below and let me know!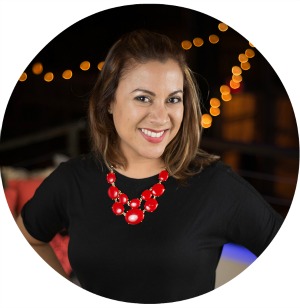 Hi there! I'm Wanda – the creator and author at My Sweet Zepol a healthy food, travel, and lifestyle blog. Passionate about food photography, food styling, entertaining and advocate about creating memories around the kitchen table. With a mission to create easy-to-make meals for the busy family.