Rotisserie is one of those items I love getting at the market during the summer. I take out many dishes out of one rotisserie. Plus, the less I have to turn on my oven during the summer the better. I prefer leaving the oven for good sweets and make semi home made dishes for dinner instead.
Chicken Herb Sandwich
Ingredients
1/4 cup Mayonnaise
1 tablespoon Honey Mustard
a dash of Salt and Pepper
1 teaspoon Parsley (finely chopped)
1 teaspoon Cilantro (finely chopped)
Rotisserie Chicken (both breasts)
French Hamburger Buns
Mixed greens (or Spinach leaves)
Gouda Cheese (or cheese of your choice)
Directions
Combine mayonnaise, mustard, parsley, salt and pepper. Set aside.
Shred rotisserie chicken.
Cut bread in half.
Spread mayonnaise mixture in one half of the bread.
Top with chicken, a tablespoon or two will do on each bun.
Top the other half with mixed greens and cheese.
Toast on the oven toaster.
Plate, cut in half and serve.
I chose the french hamburger bun because it is crisp on the outside yet soft on the inside. This bread will not fall apart even with the juiciest filling.
This chicken herb sandwich became our Saturday lunch and we liked it so much we had seconds. Pair it with your favorite bag of chips and you got yourself a combo.
Enjoy!!!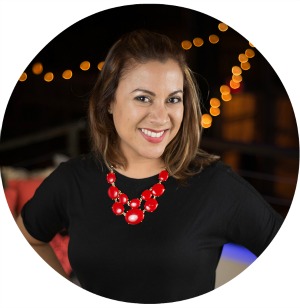 Hi there! I'm Wanda – the creator and author at My Sweet Zepol a healthy food, travel, and lifestyle blog. Passionate about food photography, food styling, entertaining and advocate about creating memories around the kitchen table. With a mission to create easy-to-make meals for the busy family.