Every time I make pizza I have to have a cheese option. One of my daughters is a cheese lover and always goes for an all cheese pizza. No problem, I got this! The pizza dough I make is enough for two 9 inch pizzas so making one into an all cheese pizza is no trouble at all. Check out this easy four cheese pizza recipe.
Four Cheese Pizza
Ingredients
Pizza dough – makes two pizzas (click link for recipe)
1/2 cup Mozzarella
1/2 cup Cheddar
1/2 cup Havarti
1/2 cup Asiago
1 cup Marinara Sauce
Directions
Preheat oven to 450 degrees.
Split pizza dough in half. Stretch dough into two 9 inch rounds.
Top each with marinara sauce.
Sprinkle with all four cheeses, diced or shredded (you choose).
Tip: This is an optional step, but before baking the pizza, drizzle some garlic powder on the edge of the pizza. It gives it another set of flavor.
Bake for 12 to 16 minutes or until golden brown.
Let cool for 2 to 5 minutes, cut into desired slices, share and enjoy!
This recipe is amazingly easy and you get to choose your favorite four cheeses. I am happier when I can find the cheese in a block, that way I shred or slice the cheese as I wish. I gives it a more gourmet filling to the dish.
Pizza nights couldn't be any easier than this, unless you opt for carry out or delivery.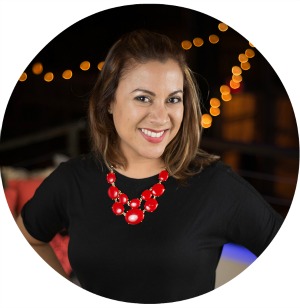 Hi there! I'm Wanda – the creator and author at My Sweet Zepol a healthy food, travel, and lifestyle blog. Passionate about food photography, food styling, entertaining and advocate about creating memories around the kitchen table. With a mission to create easy-to-make meals for the busy family.