Last month (May) I had a great time sharing with friends food bloggers during a bake sale with an amazing purpose. It was the National Food Blogger Bake Sale event. Go to the post and read more about it, it was amazing to see this group of food bloggers take from there time to organize this event and help out the community! I was truly inspired and honored to be amongst them!
Now, going back to the granola bars.
This granola bars are full of flavor. It's summer time and there is no better snack with a sweet touch, some fruit in it and oatmeal too. Try beating that!
I had to share it with you. Enjoy the recipe and make them at home for your kids, friends and best of all for yourself!
Chocolate Chip Granola Bars (I had called them during the bake sale: Nutty Granola Bars)
Recipe taken from: 1001 cupcakes, cookies & other tempting treats, I did add the nuts to it.)
Ingredients
8 tbs Butter
1/3 c sugar
1 tbs corn syrup
4 c (heaping) rolled oats
1/2 c semisweet chocolate chip
1/2 c golden raisins
1/2 c nuts (walnuts was my choice) optional
Directions:
Preheat the oven to 350F. Lightly grease an 8″ square pan.
Place butter, sugar, and corn syrup in a saucepan and cook over low heat, stirring continuously until the butter and sugar melt and the the mixture is well combined.
Remove the saucepan from heat and stir in the rolled oats until they are well coated. Add the chocolate, nuts and raisins and mix well. Spoon into the pan and press down.
Bake in the preheated oven for 30 minutes. Let cool slightly, then mark into squares. When almost cold, cut into bars and transfer to a wire rack to cool completely. Finally, enjoy them!
My tip: When greasing the pan with butter put a piece of parchment paper the same size as the bottom of the pan to cover it completely. It's not a bad idea to cut a piece of parchment that overlaps the pan to use them are handles when releasing the granola from the pan. It will help a lot, with less mess.
I hadn't done it and had lots of granola crumbs in my kitchen counter. I didn't mind much because I had yogurt in the fridge and had a great snack with the mix! But if you are looking for clean squares I advise you to use the tip of the parchment paper. It helps!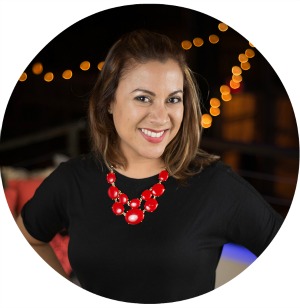 Hi there! I'm Wanda – the creator and author at My Sweet Zepol a healthy food, travel, and lifestyle blog. Passionate about food photography, food styling, entertaining and advocate about creating memories around the kitchen table. With a mission to create easy-to-make meals for the busy family.