There was a birthday petition of a Family Guy cake. I don't watch this show so I had very little idea of what to come up with. I do get into trouble sometimes, specially when I see the opportunity to do so. This was one of those occasions. Ahhhh! I was like insane with this design.
I love to challenge myself to trying new things. Most of the time it's my idea. I noticed that most of the show takes place in the living room and thought that making a sofa and the actual guy sitting on it with some beers around was very appropriate for the birthday cake.
As a request I was asked to make a sign with the age the birthday boy was going to be and another sign with a special message. The picture with the message I didn't include, because I wanted it to be kept in private. Just between them!
Loved making this cake. The guy is made out of rice krispie treats and modeling chocolate. The recipient was surprised and very happy with the cake, that was priceless!
Note: Next time I make a shaped or carved cake the actual cake must be one that is sturdy. This chocolate cake is very moist and doesn't hold very well. It should be a recipe that is like a pound cake which holds stronger.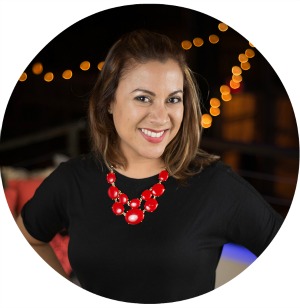 Hi there! I'm Wanda – the creator and author at My Sweet Zepol a healthy food, travel, and lifestyle blog. Passionate about food photography, food styling, entertaining and advocate about creating memories around the kitchen table. With a mission to create easy-to-make meals for the busy family.