Chocolate and cream is a life's pleasure. Well I mixed them together into one recipe and made muffins and a pound cake. It can be a cake as well. Since I'm so nice with you I want you to have the recipe and make them home. Trust me they are sweetly addictive.
Chocolate Chips & Cream Muffin
Chocolate Chips and Cream Cake recipe:
1-3/4 cups AP flour
1-1/4 tsp baking powder
1/2 tsp baking soda
1/4 tsp salt
12 tbsp (1 1/2 sticks) butter, unsalted
1 cups sugar
2 tsp vanilla extract
3 eggs
1 1/2 tbsp canola oil
1/3 cup buttermilk
Cream Recipe:
8 oz. Cream Cheese
1/2 cup sugar
1 egg
1 cup Chocolate Chip
Directions:
Preheat oven at 350F
Mix dry ingredients together and set aside.
Cream the butter and sugar for about 5 minutes until light. Add vanilla. Then eggs, one at a time. (Don't worry if the batter looks curdled.) Add oil and buttermilk. Slowly add flour mixture in 3 additions and mix until just combined.
Note: Try not to over mix.
Mix cream cheese, sugar, egg and chocolate chips together.
Fill muffins about 1/2 full. Spoon about 1-2 tsp of cream mixture in the center of each muffin. Use a tooth pick to mix into the batter in a swirl motion.
Tip: This recipe can be made into a pound cake or cake. It's great anyway you wish to bake it.
Chocolate Chips & Cream Pound Cake


Let me know if you bake this recipe and your thoughts about it. Enjoy!
Note: If you are not a bake from scratch kinda gal/guy you can also use a white or yellow box mix of your choice. Make the cake according to package instructions and make the cream following my recipe. It's still delicious!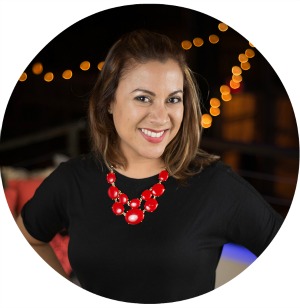 Hi there! I'm Wanda – the creator and author at My Sweet Zepol a healthy food, travel, and lifestyle blog. Passionate about food photography, food styling, entertaining and advocate about creating memories around the kitchen table. With a mission to create easy-to-make meals for the busy family.