This Chocolate Crinkle Cookies are gooey and delicious, like a brownie. I made it to enjoy with our home group from church along with other recipes I have made that same week. This cookie was a very popular one. I loved it too. It was perfect!

I love baking cookies and sharing with special friends and family. I am a very blessed girl! Here is the recipe so you can also bake them and share with your special ones. Plus, there is a nice tip at the end of this recipe!
Chocolate Crinkle Cookies
Ingredients
1 cup All Purpose Flour
1 teaspoon Baking Powder
1/4 teaspoon Salt
1 cup Sugar
2 tablespoons Butter
1 teaspoon Vanilla
2 oz. Unsweetened Chocolate
2 Eggs
1/2 cup Powder Sugar
Directions
Preheat the oven to 350 degrees. Grease a cookie sheet with cooking spray and set aside.
In a medium bowl combine the flour, baking powder and salt. Set aside.
In a mixer or larger bowl cream sugar and butter, until cream and smooth.
Add vanilla extract.
Melt unsweetened chocolate and mix in.
Then add the eggs, one at a time.
Mix in the flour mixture.
Cover the dough and refrigerate for about 30 minutes or overnight.
Using a small ice cream scoop or a tablespoon make balls of  cookie dough.
Drop into the powder sugar and place on the cookie sheet. Leaving about 1 inch in between each cookie for them to spread nicely while baking.
Bake for 10-12 minutes.
Transfer to a wire rack to cool completely.
Makes about 36 cookies.
Enjoy and Share!
Tip: You can also use the semi-homemade recipe from the Walnut Chocolate Blossoms, omit the walnuts and Hershey's chocolate melts, just roll in the powder sugar and bake.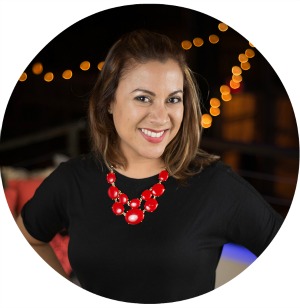 Hi there! I'm Wanda – the creator and author at My Sweet Zepol a healthy food, travel, and lifestyle blog. Passionate about food photography, food styling, entertaining and advocate about creating memories around the kitchen table. With a mission to create easy-to-make meals for the busy family.