Meringue cookies is one of my favorite treats during summer time and year-round. You'll also love these chocolate swirl meringues they are crunchy and chocolate. What's not to love?
The first time I made meringue cookies I couldn't believe how easy they were to make. I made them in all sort of flavor combinations and colors. Meringue cookies makes the best dessert for any occasion. Summer time is no exception. With the amount of sun and little rain we tend to get during summer there's no reason why meringues are not on your table on a more regular basis.
One tip is to make a batch of meringue and split it before adding color or any flavor. That way you can enjoy more varieties without having to turn on the oven too much during summer.
Chocolate Swirl Meringues
Yield:
20 meringue cookies
Total Time:
2 hours
40 minutes
Elegant chocolate swirl meringues are sure to impress everyone and are deceptively easy to make. Swirl chocolate into your next batch of meringue cookies and you'll be reminded of s'mores without the crackers.
Ingredients
3 onces Egg Whites, (equals to egg whites from 3 large eggs)
1 teaspoon Vanilla Extract, we used Twice as Strong Vanilla Extract from Adam's Extract
1/8 teaspoon Cream of Tartar
3/4 cups Powder Sugar, we used Dixie Crystals
8oz. chocolate, melted and cooled
Instructions
Heat the oven to 225°F (107°C). Line 2 large baking sheets with parchment paper.
In a stand mixer, beat the egg whites on low to medium-low until foamy, 2 to 3 minutes.
Add the vanilla extract and cream of tartar and beat until incorporated. With the whisk running, gradually add the powder sugar and turn up the blender to medium speed. Beat until the whites hold soft peaks, 3 to 4 minutes.
Drizzle chocolate on top of meringue (DO NOT MIX IN).
Using a large spoon, drop large dollops of the whipped egg whites onto the prepared baking sheets about 1 inch apart.
Repeat step 4 until all the chocolate and meringue is used.
Bake in the oven for about an hour, until the meringues are crisp on the outside but not browned. They shouldn't be completely dry, nor too wet in the center.
Turn off the oven and let the meringue rest inside for an additional hour. Note: The cookies keep in an airtight container for up to 5 days. If they last that long! (Wink)
For these chocolate swirl meringues we used Dixie Crystals powder sugar and pure cane sugar and Twice as Strong Adam's Extract. Go and check out their sites for a list of their products and more inspiration!
We joined some great foodie friends to bring you an amazing giveaway with lots of delicious recipes!
Welcome to the 3rd Annual #SummerDessertWeek event hosted by Angie from Big Bear's Wife. This week-long summer time event is filled with some down right amazing sweet recipes from fantastic bloggers.
We can't wait to share all of these summer-themed desserts with you and celebrate sweet, sweet summertime all week long!
There are 45 incredible bloggers participating in this year's #SummerDessertWeek event! Thanks to those bloggers, we have over 168 summer time sweet treat recipes being shared this week! Grab a few recipes to try out below!
Scroll down to take a look!
Check out the amazing #SummerDessertWeek recipes from our bloggers today!
Ice Cream Recipes:
Summertime Pies:
Sweet Summertime Cakes and Cupcakes:
No Bake Treats:
Baked Desserts:
Cookies:
Candies:
Summer Drinks:
What's your favorite summer dessert?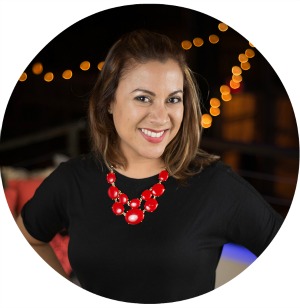 Hi there! I'm Wanda – the creator and author at My Sweet Zepol a healthy food, travel, and lifestyle blog. Passionate about food photography, food styling, entertaining and advocate about creating memories around the kitchen table. With a mission to create easy-to-make meals for the busy family.