To end the 31 Days of Cookies series I want to share with you a cookie that my husband absolutely loves. He loves Mexican food (a lot), and I thought this cookie was a great idea to make. I came up with the recipe after making some churros one afternoon.
Here is hoping you like them as much as he does.
Churros Cookies
(recipe by Wanda Lopez, My Sweet Zepol)
Ingredients
3/4 cup Self Rising Flour
1 teaspoon Cinnamon
7 tablespoon Butter
2 tablespoon Sugar
1/2 teaspoon Vanilla Extract
1/4 sugar
1 tablespoon cinnamon
Directions
Preheat oven to 325 degrees.
In a medium bowl mix the self rising flour and cinnamon together and set aside.
Mix the 1/4 cup of sugar and 1 tablespoon of cinnamon in a small bowl and set aside.
Place butter and sugar in a mixer and combine until smooth and fluffy.
Add the vanilla extract, mic until combined.
Stir in the dry ingredients. Dough will become fairly stiff.
Place the mixture in a pastry bag fitted with a large star tip and pipe logs of cookie dough. They will have a beautiful star look to them.
Dip each log of dough into the sugar and cinnamon mixture. Coat completely.
Bake for 10-15 minutes, or until pale golden.
Let cool on baking sheet for about 2 minutes. Then transfer to a wire rack to cool completely.
I hope you have all enjoyed this 31 Days of Cookies Series and will be inspired to bake some cookies for you, your family, with friends or even to share with others as a homemade gift! Cookies can brightens anyone's day!
Enjoy and Share!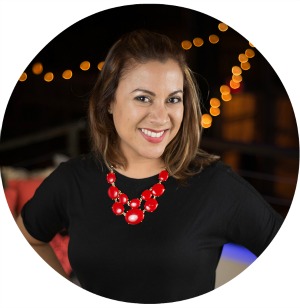 Hi there! I'm Wanda – the creator and author at My Sweet Zepol a healthy food, travel, and lifestyle blog. Passionate about food photography, food styling, entertaining and advocate about creating memories around the kitchen table. With a mission to create easy-to-make meals for the busy family.