When I saw this recipe in a book a friend had gifted me years ago. Really, my friend gave me a cookie recipe book years ago and I hadn't baked not even one recipe from it until this cookie series. Can you relate to that? Do you own recipe books and haven't even made one recipe from it? I have!
This next cookie is super easy to make and I happened to have all the ingredients in the panty too!
Have you ever had a midnight craving for something sweet and wish it was chocolate? I have; many, many times. This Midnight Cookies are just the perfect midnight snack and super delicious. Not just delicious, but super delicious.
Midnight Cookies
Ingredients
1 cup All Purpose Flour
1/3 cup Unsweetened Cocoa
1/2 teaspoon Baking Soda
9 tablespoon Butter
1 cup Sugar
1 Egg
1/2 teaspoon Vanilla Extract
Directions
Preheat oven to 350 degrees.
Sift flour, cocoa and baking soda on a medium bowl and set aside.
Place the butter and sugar in a mixer and beat together until light and fluffy.
Add the egg and vanilla extract and mix until well mixed.
Using a small ice cream scoop or a tablespoon scoop dough on baking sheet. Space them about 1 1/2 inch apart to give them room to spread while baking.
Bake for 10-12 minutes, or until set.
Let cool for a couple of minutes on the baking sheet (about 3-5 minutes).
Then transfer to a wire rack to cool completely.
Makes about 25 cookies (depending on the size of the dough you use per cookie).
Disclosure: recipe adapted by book; "Cookies, 200 inspirational cookie recipes".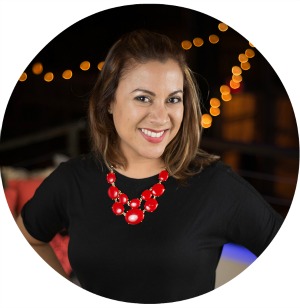 Hi there! I'm Wanda – the creator and author at My Sweet Zepol a healthy food, travel, and lifestyle blog. Passionate about food photography, food styling, entertaining and advocate about creating memories around the kitchen table. With a mission to create easy-to-make meals for the busy family.