Are you a smoothie bowl lover? Who isn't, right?
I recently learned there is an amazing shop (café) near me that is all about providing healthy, quick meal options and snack alternatives. Perfect for this busy mamma. This is also a great place to meet with friends, or to take my girls after a day out and about.
Create Your Nature was launched in 2016 by husband-wife team to share their passion for healthy eating. Both working professionals, passionate about a healthy lifestyle and parents of two young girls, the Dills are not your typical café owners. After falling in love with the acai bowl concept while on vacation, they quickly learned acai, a little-known fruit, boasts several health benefits and began experimenting with recipes to provide both savory and sweet options.
Let me give you a preview of some of the goodness I sampled.
Nutty by Nature Signature Acai Bowls
Pink Dragon Smoothie Bowl
Lacey Caprese Signature Oat Bowls
Cool Beans Salad
Create Your Nature features more than just acai bowls, with other featured items including oatmeal bowls and salads, and as the namesake implies, guests have the option to create their own of any of these offerings. Get the menu here and start making some plans to go by the café and create your nature. You'll love it, trust me! Better yet, let me know and we can meet up, I love chats!

And you can meet Kim Dill, co-owner. You'll lover her, she's one smart lady!
Now tell me, what is your favorite smoothie bowl flavor combinations? I love everything with Acai and some of my most have toppings are nuts, chocolate shavings, and fresh fruits.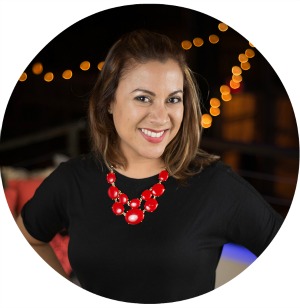 Hi there! I'm Wanda – the creator and author at My Sweet Zepol a healthy food, travel, and lifestyle blog. Passionate about food photography, food styling, entertaining and advocate about creating memories around the kitchen table. With a mission to create easy-to-make meals for the busy family.