I partnered with Zulily to bring you this post about easy indoor gardening tips. While I may have been compensated, all opinions are my own.
When it comes to gardening I don't always have a green thumb, but I do enjoy and take some time to learn about it and do my best. Which is what I want you to do for yourself during this season, give yourself the gift of starting an indoor garden and enjoy the beauty of seeing it grow and enjoy the harvest. Grab these easy indoor gardening tips and let's see what you "grow" out of it!
Gardening is a way of art, a means to relaxing and enjoying fresh air and beauty. Indoor gardening is perfect for those with small to no backyard space or those that simply don't want to deal with enjoying a garden outside.
What to garden indoors?
Herbs, choose the best herbs for growing indoors, but most importantly choose herbs you want to enjoy. There's no reason why you would grow a cilantro plant if you prefer parsley, or vice versa.
We love growing herbs, a few we have grown at home and love are:
Cilantro
Mint
Parsley
Rosemary
Lavender
Succulents we have grown indoors and love
Aloe Vera – a favorite in our home, if it starts growing too much, snip some of it off, replant and give them away to family and friends. They'll enjoy the gift.
Plus a variety of small Succulents
A few veggies varieties we have grown at home and love are:
Peppers
Tomato
Cucumber (note: this one grew into vines and was a little tricky to contain)
Our home is always filled with Orchids, they bloom at different times of the year which means we always enjoy one or two plants at a time. They require very little water and indirect light works for them as well.
Plants for providing oxygen
Plants we love that provides oxygen:
Bamboo plant
Fig plant
Fresh Golden Pothos Plant (note, one of my favorites)
Peace Lily

Some easy indoor gardening tips to consider:
Plan out what you want to grow
Think through if you rather purchase plants or start them from seeds
Different types of garden possibilities (i.e. raised bed vs containers)
How to make different growing environments successful for plants
Soil health and how to handle it for varying planting conditions
Growing herbs indoors is awesome! But it can also be a bit difficult, especially for beginners. Growing herbs indoors on a sunny windowsill has become quite popular these days, especially for those who live in a climate where the winters are long and cold. Read more on how to start an indoor garden and save money.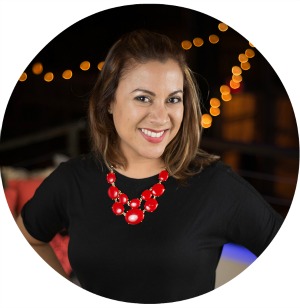 Hi there! I'm Wanda – the creator and author at My Sweet Zepol a healthy food, travel, and lifestyle blog. Passionate about food photography, food styling, entertaining and advocate about creating memories around the kitchen table. With a mission to create easy-to-make meals for the busy family.