I partnered with Zulily to bring you this post about our 12 days of Christmas bucket list for the family. While I may have been compensated, all opinions are my own.
Christmas is soon approaching and many of us are re-working our traditions and adjusting them to the circumstances. There is something uniquely magical about the holidays and that is that no matter where we are, the joy of Christmas finds a way to fill our hearts. In order to bring us all together into a more cheerful holiday mood I have created a 12 days of Christmas bucket list for the family to do together. And I want to share it with you as well.
Start by selecting a few days to cross off some of the items on your Christmas bucket list. Make it a one a day activity, 12 days right before Christmas. How fun is that? Let's get started!
12 easy things to do during Christmas with the entire family
Build a gingerbread house. Whether you are baking a gingerbread house from scratch or purchasing one from the store the magic happens during the building process. Show Off your decorating skills. Give your house a theme or color palette. Make it your own and then eat it all up!
Watch a Nutcracker movie. There are tons of options available in your cable TV, Netflix, Hulu and even Disney+. Go ahead and get that popcorn ready, it's movie time.
Visit a Christmas tree farm. Find a local tree farm or a family run Christmas tree stand, drink a cup of deliciously hot cocoa, walk around and if you haven't purchased a Christmas tree just yet this may be your lucky day. Grab your favorite Christmas tree and support a local family run small business.
Make a tree ornament. I saw this idea in a Hallmark movie and have loved it ever since. Purchase clear ornaments or solid white ones and have everyone paint their favorite thing on them. It can be a memory, item, pet, drink, or sport. Anything goes. When we create our own ornaments we end up learning more about each other. This is a priceless moment for the entire family.
Sponsor a child. Our church organizes a toy drive every year. We pick a piece of paper from a Christmas tree located in the lobby of the church. The piece of paper has a child's age and gender. Sometimes they have a specific toy (which makes it even easier). We have loved being a part of someone's Christmas memories.
Do a random act of kindness. I see this activity happen year round. You may have found yourself in the coffee shop's line and had the barista tell you your order has been taken care of. How cool is that? Or have gotten a text or seen a social media post from someone you follow that shared a barcode for a free drink of your choice. I have and it's an amazing experience. Every year my husband and I choose a random person or family to bless them. We keep our eyes and ears open to stories. Sometimes is someone that has lost their job during the holidays or can't afford to buy groceries or pay for a certain house bill. Keep your eyes open, you may be able to spot one of these blessing opportunities. Especially during this year when most people have lost their jobs or are still waiting to hear back for a date they can return to their old jobs. It's been a tough year for everyone.
Make hot cocoa with your kids. As we were talking about hot drinks from the random acts of kindness section above I remembered that making hot cocoa is one of our favorite things to do with kids. They love adding marshmallows and drizzle some caramel or chocolate fudge over their drinks. My brother always added cookies to his hot cocoa when we were kids. I can see adding some Oreo cookies to my hot cocoa as a fun idea.
Bake cookies. Every year I bake with the kids. They are not kids anymore, they are teenagers now. They love baking, especially during the holidays. We have a selection of cookies we love baking during Christmas like White Chocolate and Raspberry cookies, Chocolate Mint Cake Box cookies, and Biscoff Blossom cookies.
Deliver baked goods to friends. If you are missing the cookie swap parties you may not be alone on this one. I miss cookie exchange parties too. But, don't let that hold you back. Bake a few of your favorite cookies, cupcakes, or pies, grab those cookie tins or boxes you have stored and start delivering some to your neighbors, friends and family members. It will definitely make someone's day shine a little brighter. I bet they are also missing spending time with you during this year's holiday season. Baked goods always make me feel good, and I bet they will enjoy the treat. Try these Double Chocolate Buttermilk Biscuits, or Coffee Cream Cheese Scones. They are so good!
Wear your ugly sweater party and have a Zoom party. My husband had an ugly sweater Zoom party from his work yesterday and I thought it was a brilliant idea. Most of us are fully working from home these days. Why not host an ugly sweater party? You can make it even more fun by choosing a winner and mailing a surprise gift. This gift can be a gift card to their favorite store or restaurant or a loaded care package, freshly baked cookies or scrapbooking materials. You can choose a neutral gender gift or customize one for the winner once you know who it is. The idea is to make it fun and inspire everyone to participate.
Drive around the neighborhood to look at lights. We may be doing Christmas a little different this year, but one thing we are not eliminating is our outdoor decorating. I've seen some neighbors go all out this year, even more than previous years. They sure want to share some extra joy to the community so why not enjoy it with a fun drive. The entire family enjoys seeing Christmas lights and grabbing a few ideas for years to come.
Make a Christmas gift. Another idea I saw from a Hallmark movie. They all placed crafting items on the table and passed around a hat filled with everyone's names. Once you have a name from someone in the family the next step is to secretly make a gift for them using some of the craft items found on the table. You can also choose other items if you have for example sewing or woodworking skills. The idea is to give something homemade.
While we are loving this list and possibly adding some of our own traditions into the list there is also something else we keep in mind during this season and that is Christmas day dinner. We have top 10 fun activities for a Christmas dinner with kids. They are some of the 10 fun things to do during Christmas dinner with kids that we have implemented in our house and think you will enjoy as well. Especially during this year's Christmas dinner.
When it comes to the holidays the most important thing for us is to be together as a family. While that is not fully possible this year we are still doing our best to keep traditions alive and do fun things. This 12 days of Christmas bucket list for the family is a fun way to stay connected, make new memories and enjoy the holiday season as it should be enjoyed. With laughter, joy and love.
Try this fun Christmas bucket list and tell us what you would add to the list. We can't wait to learn more about what you do with your family during Christmas time. Share in the comment section below and have a lovely Holiday Season!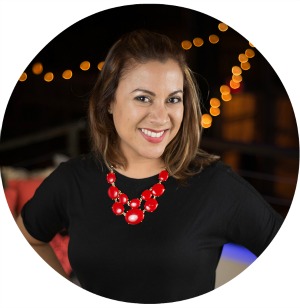 Hi there! I'm Wanda – the creator and author at My Sweet Zepol a healthy food, travel, and lifestyle blog. Passionate about food photography, food styling, entertaining and advocate about creating memories around the kitchen table. With a mission to create easy-to-make meals for the busy family.