It's February, the month of LOVE and what better way to show your love than to give. Here's a great opportunity for giving back and showing your love to kids. Yes, kids.
For years I've been involved, as many other food bloggers colleagues have, in supporting Cookies for Kid's Cancer, a childhood cancer foundation. We want to continue showing the kids and parents battling such a devastating disease through the Second Annual Good Food Bloggers' Valentine's Event, specially this year as Cookies for Kid's Cancer celebrate their tenth anniversary. Huge congratulations to them! Cookies for Kid's Cancer is committed to raising funds for research to develop new, improved, and less toxic treatments for pediatric cancer, the #1 disease killer of children in the U.S.
While I was a new mom with a toddler of just two years old I was battling cancer myself. A rare cancer that was very little known about. While in the midst of uncertainty I remained hopeful, always wearing a big smile and giving my baby girl, husband and family all the love I could. Sounds easier said than done. No doubt about it, it was a very difficult time, but my girl needed a mommy that was full of love for her and when you are a parent; kids always comes first. My heart goes out for cancer patients, specially kids. I wish I could hug each and every parent battling cancer.
In the meantime, I'll bake some cookies, share with those around me, share the recipe with you. All in the name of giving back and loving on some amazing kids that are battling every single day, a battle no one should be fighting. Our main goal is to raise awareness of childhood cancers and to raise much needed funds. I'll share more about it bellow. For now, here's one delicious cookie and how to make it, White Chocolate and Raspberry Cookies.
[ultimate-recipe id="5372″ template="default"]
Did you know that that cancer is the #1 cause of death of children by disease in the U.S.? There are 40,000 U.S. children actively battling cancer right NOW. With less than 4% of the National Cancer Institute's budget going to all childhood cancer combined, I bet you didn't know that. I know I didn't.
Last year, this same event raised $12,250! This year the goal is a beautiful $3,000 and to help with this goal we have some wonderful brands that have joined us and who will match dollar for dollar (up to $3,000). For every $1 donated, it becomes $4…how amazing is that? Which means that if we raise $3,000, a total of $12,000 will be donated to Cookies for Kid's Cancer! Lets all make this happen, together! By donating on this link, Cookies for Kid's Cancer fundraising page, the money raised will go directly to them and a bonus for you is that donations are tax deductible since they are a non-profit. Go now, you have no excuse to give back to some amazing kids.
Thank you to the following sponsors:
Isn't that white chocolate and raspberry cookie something beautiful? It tastes even better. My daughter shared them with some friends and one of her friend's that is from France mentioned how that cookie took her back home. It reminded her of a cookie she has in France every time she goes back. I was super flattered. Imagine that! Now, tell me what's your favorite cookie? That one cookie that takes you back home and makes you smile.
Now, go show your giving heart, spread the word and let's all make some kids and their families smile. Thanks to many of you, we have reached our goal. You can still donate and help us make an even bigger difference! Donations greatly appreciated until March 1st. Donate here!
For more Valentine cookie inspiration check out these scrumptious recipes!
Yellow Heart-Shaped Rainbow Funfetti Cookies from Julie of The Little Kitchen
Peanut Butter Cookie Cake from Julie of Julie Blanner
Cherry Coconut Macaroons from Miranda of Cookie Dough and Oven Mitt
Brownie Cookies from Mel of Mel's Kitchen Cafe
No-Bake Chocolate Candy Cookies from Debi of Life Currents
Double Dark Chocolate Chery Black Forest Cookies from Jamie of Southern Revivals
White Chocolate Valentine Madeleine Cookies from Marlynn of Urban Bliss Life
Pillowy Soft Sugar Cookies from Stephie of Stephie Cooks
Steak with Pink Peppercorn Sauce from Sonja of Ginger & Toasted Sesame
Creamy Beet Risotto from Rachel of Copper & Verdigris
Valentine's Day Chocolate Sugar Cookies from Denise of Chez Us
Red Velvet Donuts from Gwynn of Swirls of Flavor
S'mores Brown Butter Panbanging Cookies from Marybeth of babysavers
Gluten-Free Chocolate Kiss Cookies from Audrey of Mama Knows Gluten Free
Gluten-Free Red Velvet Crinkle Cookies from Brianna of Flippin' Delicious
Rose Meringue Cookies from Kirsten of Comfortably Domestic
Raspberry Chipotle Chicken Curry from Shashi of Savory Spin
Double Chocolate Meringue Cookies from Dee of Meatloaf and Melodrama
White Chocolate Raspberry Smoothie from Sarah of Sarah Cooks the Books
Cream Wafer Cookies from Kelly of Live Laugh Rowe
Raspberry Fudge Cookies from Jessica of A Kitchen Addiction
Raspberry Cookies from Courtney of Know Your Produce
Syltkakor Raspberry Jam Cookies from Megan of Stetted
No-Bake Chocolate Tart from Rachel of Rachel Cooks
Heart-Shaped Chocolate Chip Cookies from Angela of About a Mom
Mexican Hot Chocolate Cookies from Lisa of TasteCookSip
Chai Latte Shortbread Hearts from Sue of It's Okay to Eat the Cupcake
Soft and Sweet Sugar Cookie Bars from Carlee of Cooking With Carlee
Strawberry and Cream Cookies from Ashley of A Cup of Charming
Cherry Cream Cheese Cookies from Lisa of Blogghetti
Galete Waffle Cookies from Shaina of Food for My Family
Almond Shortbread Cookies from Denise of addicted 2 recipes
Easy Strawberry Fudge from Chrysa of Thrifty Jinxy
Valentine's Day Mug Hug Cookies from Aimee of Southern From Scratch
Doughnut Sandwich Cookies from Bree of Baked Bree
Chocolate Nutella Cookies from Melissa of Modern Honey
Easy Crinkle Cookies from Amy of The Nifty Foodie
Chocolate Sugar Cookies from Becca of The Salted Cookie
Peanut Butter Sandwich Cookies from Sara of Confectionary Tales
Meringue Cookies from Sara of My Imperfect Kitchen
Rose White Hot Chocolate from Susannah of Feast + West
Gluten Free Lavendar Shortbread Cookies from Carolann of Apron Warrior
Fruit Filled Chocolate Waffle Cones from Nicole of For the Love of Food
Chocolate and Vanilla Sweetheart Cookies from Sheila of Life, Love, and Good Food
Raspberry Chocolate Thumbprint Cookies from Nancy of The Bitter Side of Sweet
Chai Spiced Snickerdoodle Cookies from Ashley of Big Flavors from a Tiny Kitchen
Heart Happy Valentine Cookie Chocolate Cheesecake from TammyJo of The Chocolate Cult
Persian rice cookies from Caroline of Caroline's Cooking
Chocolate Dipped Espresso Shortbread Cookies from Julianne of Beyond Frosting
Fudgy Chocolate Sixlets Cookies from Barbara of Barbara Bakes
Bake Chocolate Donuts with Cherry Glaze from Deb of Taste & Tell
Disclosure: I'm volunteering my time and not receiving any money from sponsors or anyone for participating in this event. All money raised is going directly to Cookies for Kids' Cancer, a nonprofit organization.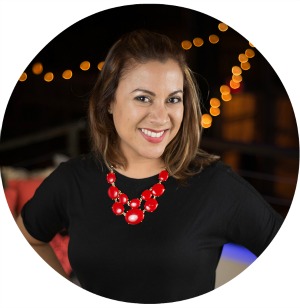 Hi there! I'm Wanda – the creator and author at My Sweet Zepol a healthy food, travel, and lifestyle blog. Passionate about food photography, food styling, entertaining and advocate about creating memories around the kitchen table. With a mission to create easy-to-make meals for the busy family.